Beach Skincare Is More Than Just Suntan Lotion
Natural Beach Skincare Centers On A Comprehensive Approach
Beach skincare is practiced arduously by the women in our group. A beautiful suntan is enhanced with exercise, diet, and natural homemade skincare products. However, there is a bit more to maintaining nice skin at the beach than just spraying on some sunscreen.
If you are planning a Florida beach vacation and can't wait to get here with a few books on your reading list, and languish in the sun while you turn an envious bronze, please read on.
The women in our group all have deep, tropical, even tans...yet their skin remains soft and baby-like. ("Sun Care" is at a premium when you spend most of your waking hours outdoors.)
Many times, we see women on the beach whose skin looks like an old cowboy boot, and know it could have been much different for them.
Certainly, like everything in Life, your DNA plays a big part in how your skin reacts to seawater, sand, and the Florida sunshine...but you can do much to positively benefit it.
Having nice skin takes some focus and effort. You can have it too by following a few tips...and integrating them into your normal life. healthy skincare must be a conscious commitment.
Beach Skincare Begins At Home 
The reason women on the beach say this is because maintaining youthful skin and preventing wrinkles revolves around a comprehensive approach, actually a lifestyle, of natural skin care.
* Following a positive nutritional plan is paramount. Get sugar foods and processed foods out of your life. They are as harmful to your overall health as they are to your skin. Fresh fruits and leafy green vegetables supercharge the nutrients for skin vitality. Anti-aging skincare starts from the inside.
Cindy Allenson (66) from Treasure Island Beach, said, "Beach skincare is not just about purchasing, or making, soaps, creams, and lotions.
What many women do not realize is the foods they eat can have a drastic effect on their skin. Wrinkles, age spots, and sagging skin can all be prevented by making more positive food choices.
I'll be the first to admit that I love the taste of pastries, desserts, and high-carb foods...but I've come to see they all sabotage my health. Not only do they destroy skin cells, sugar and high-carb foods put women's brain health at a great risk.
If every woman just read the Forward, and Introduction from Dr Lisa Mosconi's best-seller, XX Brain, they would completely swear-off bread, pasta, and pastries."
These foods, which taste so delicious, accelerate the chances of women contracting Alzheimer's disease and cancer...which are even more scary than the harm they do to women's skin."
* Drink more water. Yes, I know you have heard this before, but for some reason, women seems to dismiss it as a bother. Water aides skin elasticity and cell rejuvenation. You need to work up to drinking at least a gallon each day. MORE when you are in the sun.
Sami Jo Hess (57), an RN who lives on St Pete Beach, said, "Staying hydrated is so important for our skin as we age. Optimal beach skincare requires you to drink way before you feel thirsty.
There may be a lot of unproven benefits that circulate about hydrating, but research/medical scientists are all in agreement that drinking water benefits our skin cells, overall.
I'm 5'2" and 104 lbs, but I make sure I drink between 2-3 liters of water, everyday. This NOT counting tea or coffee. This is drinking regular, clear, water.
I consider water a staple for my personal beach skincare program." 
* Engage in a regular and consistent fitness program that includes weight training and strong cardio. The more your body is challenged physically on a daily basis, the better your healthy cell production. Cell rejuvenation and beach skincare go hand-in-hand.
Josie Esseltyn (61) is a marriage and family therapist living on Redington Beach, She said, "Exercise and beach skincare cannot be separated. Following a positive diet, and getting consistent exercise, supports the creation of collagen cells, and optimizes blood circulation and oxygenation to the skin.
If all you do is walk for an hour, that puts you ahead of about 90% of the population. Add in some stretching and light body-weight exercises and now you are boosted up into the top 5%
Women who want to lose weight, lose belly fat, and enhance their skin tone, might join a gym, or follow a professional-directed program online.
Whatever your choice...just move!"
* More is NOT better. Believe it or not, women with beautiful tanned skin here on the laid-back Florida Gulf Beaches do NOT spend extended time in the sun. They may be at the beach for several hours, but they are out in the sun in 15-20 minute dosages.
* Use natural skin moisturizers. The women on our beach make homemade skincare products in their kitchens. They do NOT rely on commercial anti-aging creams. Yes, it takes a bit of time, but it is well worth it.
* Don't forget about "forgotten areas" of your body. Make sure you apply sunscreen to your ears, hands, and the part in your hair.
* Beach skincare doesn't end with your tan lines. Visitors feet can take a beating on renourished beaches (where the sand has been pumped from the ocean and spread on the beach.) Natural organic cream for your feet prevents aging skin just like natural homemade face cream.
* Hats and willowy cover-ups are part of a woman's beach attire. Natural skincare means getting a suntan, not a sunburn.
Learn more about the recipes for natural skincare used by the women in our group to achieve soft, elastic skin and prevent wrinkles.
Jodi Henson (63) said, "Beach skin care starts right in my own home. Everything from what I eat, to the products I use starts right in my home.
I follow a Ketogenic diet, which keeps the fat off, combats skin cell and collagen damage from the inside, and protects my brain as I age.
When I am not creating my own skin care products, I purchase the best available creams and lotions, online.
I love to create my own products. Working with natural foods and ingredients, gives me such a sense of command over factors that could harm me. Plus, I love the way cooled, natural products feel on my skin."
You can go home with a beautiful tan and keep your skin healthy by following some simple beach skincare tips.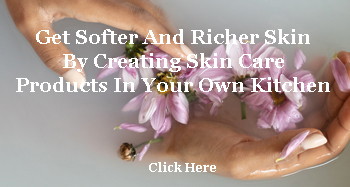 What is the best anti-aging cream for you? 


Homemade face moisturizers are inexpensive, preventative, and revitalizing to your skin 


Why homemade skincare recipes are becoming so popular 


You can have a cheap Florida beach vacation with some prior planning 


Become a travel writer online. Write helpful articles and writeoff your expenses 


Go to the Florida Beach home from our Beach Skincare page