Homemade Face Moisturizers For Natural Anti-Aging
Natural skin moisturizers repair and revitalize your skin
Homemade face moisturizers and natural skincare treatments are part of the Florida beach lifestyle for women. You can create natural skin moisturizers to nourish your face and help prevent wrinkles.


Loss of moisture is prevalent on the Florida beach due to constant exposure to wind, sun, and seawater. Women know this moisture must be replaced to prevent premature aging.
Women here enjoy their deep tans, but they also know that both passage of time, and exposure to the beautiful Florida weather, can result in their skin losing its ability to retain moisture.
For this reason, the use of homemade skin moisturizers is an almost automatic response the minute they reach the shade of an umbrella or cabana.
Their use of natural homemade skincare recipes right from their refrigerator provides preventative and protective life to their skin, gives it a healthy youthful look, and prevents drying that causes wrinkles.




Homemade face moisturizers prevent premature aging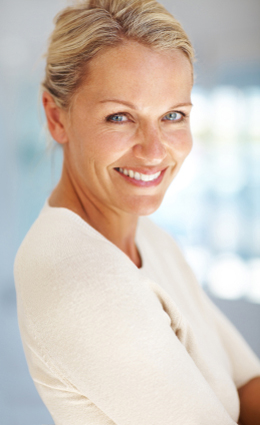 A natural homemade moisturizer will soften your face, give it a deep shiny look, and will be "humectant"...meaning it will attract moisture from the air to nourish and beautify your skin.
* An unexpected perk of making your own facial moisturizers is how inexpensive they are.
* Women who enjoy the Florida beach lifestyle have no need for manufactured products containing artificial colors, preservatives for "shelf-life", or petroleum-based ingredients.
* They want to know EXACTLY what healthy vitamins and nutrient compounds are being absorbed into their skin.
* Homemade face creams containing all-natural ingredients are like super-charging your skin cells with the nutrition they crave.
* Homemade skincare products minimize wrinkles, fine lines, and age spots by providing antioxidants to fight free radical damage.
* Homemade skincare creams help alleviate inflammation in skin cells caused by stress, chemicals, and pollutants. The nourishing effects of manuka honey, coconut oil, milk, rose petals, and shea butter can be created in minutes.
Homemade face treatments are fresh and chemical free. They promote micro-healing, replace natural oils as they clean, and revive absorbability of your skin.




The #1 resource for treatments and homemade face moisturizers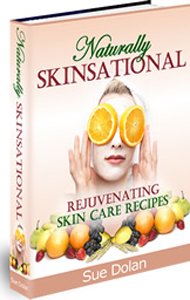 Naturally Skinsational is the premiere recipe guide for natural homemade skincare.
* Author Sue Dolan's downloadable eBook burst into women's lives in the winter of 2009. It was the firstever anti-aging recipe book of its kind.
* Fox News was so overwhelmed with the simple and easy recipes, that they invited Sue onto their show for a special segment on homemade face treatments.
* Sue provides you with 150 recipes for toners, masks, wraps, and moisturizers. Her eBook is humorous, original, and comes with a 60-day 100% refund guarantee.
* Her recipes are simple, inexpensive, and easy. She also provides you a comprehensive list of natural ingredients.
If you have been feeling unsettled about the chemicals in the products you purchase, and have been looking for a step-by-step resource to create homemade face moisturizers, Sue's Naturally Skinsational will be worth your careful evaluation.


Would you like to retire in Florida like I did?


You can start an online travel writing career, see exciting places, and writeoff your expenses


More and more women are saving $1000's of dollars with a cheap Florida beach wedding


Go to Beach Skincare page from Homemade Face Moisturizers page


Go to Florida Beach home from Homemade Face Moisturizers page