The Florida Gulf Beaches offer the most for your vacation
To me, the Florida Gulf Beaches west of St. Petersburg rank as the top Florida beaches. If you are looking for fun, romance, or adventure you'll find it on the Florida Gulf Coast.
The Pinellas County barrier islands of Madeira Beach, Treasure Island, and St Pete Beach have everything you could want...and at a lot less expense than the more well-known places like Orlando, Ft. Lauderdale, or Miami Beach.

I know my criteria might be worlds apart from that used in a glossy travel magazine, but when I think of top Florida beaches, I want ones that are less crowded, are well-maintained, have great beach bars and places to eat and dance, and accommodations that won't force you to apply for TARP funding.

The beaches west of St. Petersburg are easily reached if your are staying over on the mainland and parking is usually not too much of a problem (other than making sure you have a handful of U.S. Quarters for the meters.)
* If you plan a Florida beach vacation during Spring Break (March through most of April) all bets for finding a parking space are off.




A Tour of the Florida Gulf Beaches
Madeira Beach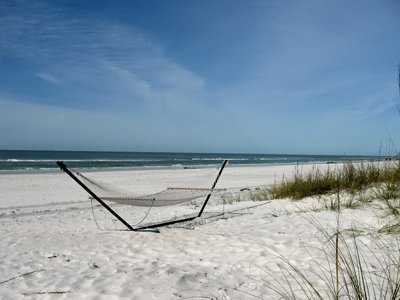 Madeira Beach is the most laid back of the Pinellas County barrier islands. Most of the crowd here is made up of families with young children or retirees. There are several good beach bars and John's Pass Village at the southern most end is quite an attraction for both locals and visitors.



Treasure Island...Paradise Found


Treasure Island is like Paradise from a classic novel. Although it is only three miles in length, it is composed of
several different beaches
, and each has its own personality. All age groups are attracted to this beautiful setting. Make sure you visit
Gator's Cafe and Saloon
for a great breakfast...or to checkout the $1000 Sunday Bikini Contest.
St. Pete Beach - Party Central in Surf City


St Pete Beach is a throw-back town to when times were easier and the summer was endless. It maintains the surfer party-town atmosphere, while providing some elegant places to dine. The beach bars are off the chart.



Pass-A-Grille Beach...old Florida beauty and romance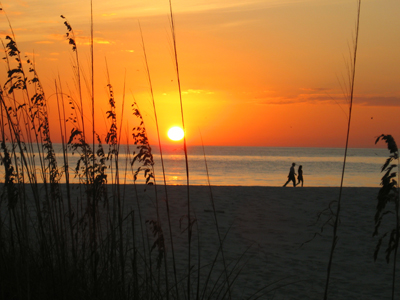 Romantic walks and unique dining are easy to find on Pass-A-Grille Beach. Located at the southern-most tip of St. Pete Beach, this little Florida Gulf beach town is undeveloped along the shore side. No noise, no fuss.


Go to home page from Florida Gulf Beaches


You can have a cheap Florida vacation if you plan right


The Gulf Coast is becoming more popular for Florida beach weddings


Stingray season runs April - October. Be alert and be safe.