South Straub Park - St Petersburg FL
South Straub is an open and relaxing park in downtown St Pete
South Straub Park, in St Petersburg FL is an open, clean, and relaxing park. Set between 1st Ave NE and 2nd Ave NE on Bayshore Drive in downtown St. Pete, it is part of the St. Petersburg Waterfront Parks system.


Although not as large or as covered in shade as its big brother, North Straub Park just across 2nd Avenue NE, it nevertheless has a personality of its own.
At the northern entrance, a large bronze sign commemorates the dedication to former St Pete Times editor, William L. Straub.
It was his foresight and tireless work in preserving the property along the waterfront for a park system, that gave us this beautiful venue.
This little park is bordered to the south by the iconic St Pete Yacht Club, while across 2nd Avenue NE on the north is the St Petersburg Fine Arts Museum.
It is mainly frequented by older couples wishing to sit in the warm Florida sunshine during the cooler months, or young couples walking small dogs...or just holding hands on their way to view the yacht basin.
The main attraction in South Straub Park is the Bicentennial Water Sculpture designed by Geoffrey Naylor in 1976, is dedicated to the people of St. Petersburg.
The construction and materials were made possible by a large donation from the Irwin Yacht & Construction Corporation.



South Straub Park in pictures
Although small and without a great deal of shade, South Straub is quiet and appealing.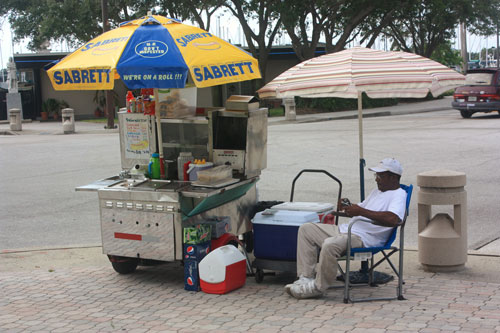 Located on Bayshore Drive, it is bordered on the north by 2nd Avenue NE, where you can easily buy a hotdog.




2nd Avenue NE looks due east to St Pete Pier. A great place to spend a few hours. Don't miss it!




The park is bordered on the south by the St Petersburg Yacht Club.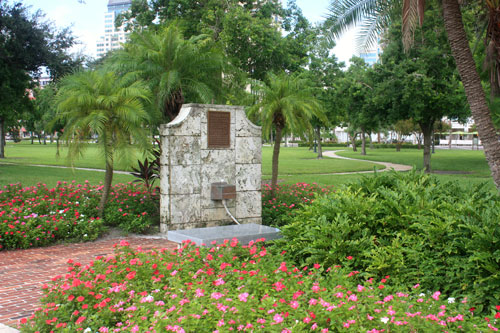 There is a quiet little garden with a water fountain at the far north entrance to South Straub.




This beautiful bronze sign notes that the park is dedicated to former editor of the St Pete Times, William L. Straub.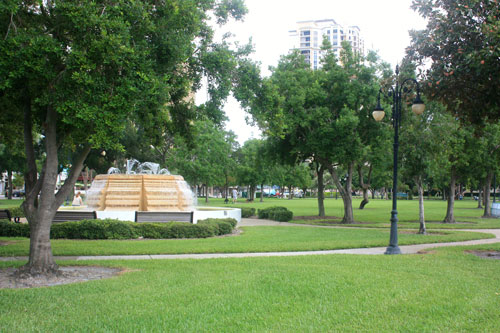 This beautiful water sculpture, designed by Geoffrey Naylor, is the main feature of the park. There are several benches surrounding it where readers gather during the cooler months.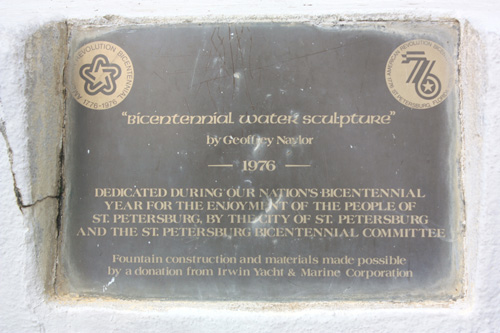 This sign on the Bicentennial Water Sculpture provides a short history of it creation.




There are a couple of solitary benches at each end of the park where you can relax and look across Bayshore Drive to the yacht basin.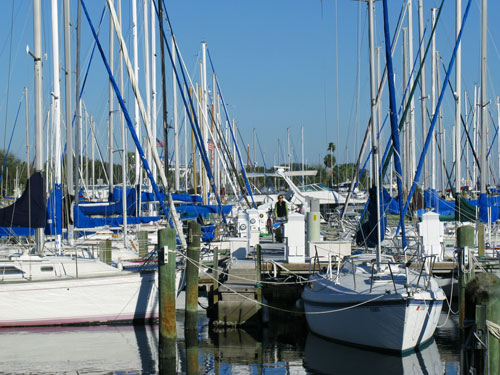 It really doesn't get much better when you can sit quietly and view these beautiful boats in downtown St. Pete.

South Straub Park is a nice place to read a book or nap in the sun. It is extremely quiet and clean. Make sure you stop by on your next Florida beaches vacation.


Would you like to retire in Florida like I did?


Become a travel writer online, see great places, write off your expenses


Go to Cheap Florida Beach Vacation from South Straub Park page


Go to Florida Beaches home from South Straub Park page