North Straub Park - Downtown St Pete
North Straub is quiet, relaxing, and beautiful
North Straub Park is a low-key, relaxing, city park in downtown St Petersburg FL. With a large grassy area, shaded benches, and a curving walkway across from the yacht basin, North Straub is beautiful.


4th Avenue NE deadends right into the park at Beach Drive NE on the park's west side.
North Straub is bordered on the east side by Bay Shore Drive NE and Tampa Bay.
5th Avenue NE (which separates the park from the iconic Vinoy Renaissance Resort) forms a border on the north, while the St Petersburg Fine Arts Museum makes a natural boundary to the south. (Which separates it from South Straub Park.)
North Straub is part of the world famous St Petersburg Waterfront Parks System that was planned by the city fathers over 100 years ago.
Although it has a large, grassy area where children can play tag, frisbee, or whiffleball, there is no dedicated playground for youngsters. North Straub Park is mostly frequented by older visitors who wish to read the paper, or watch the boats anchor in the North Yacht Basin on the east side.
In the cooler months from October through April you can also see local artists with canvases, as well as visitors enjoying early morning yoga stretches.
North Straub Park brings back an "Old Florida" feel.




A Pictorial Trip Through North Straub Park
You are teased with a view of the North Yacht Basin from Beach Drive NE on the west side of the park. Make sure you bring quarters for the parking meters. Enforcement is strict.




The park includes a lush grassy area that is perfectly maintained. Although I have seen children here, parents usually take them to one of the other parks along the way that have playgrounds.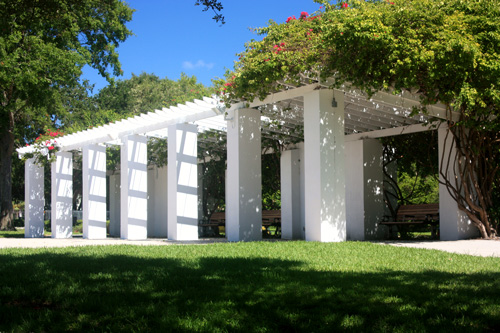 The northern border is characterized by a large performance area where bands play and movies are shown during the cooler months.




The Vinoy Renaissance Resort is across 5th Avenue NE at that end.




The south border of the park ends at the St Petersburg Museum of Fine Arts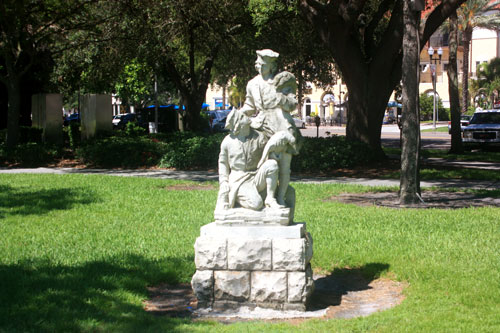 The park has many curious statues on all sides of the grassy area.




North Straub is a quiet place to catch up with old fiends on one of the many benches.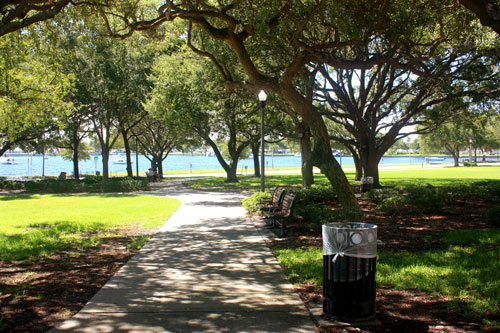 The park has a shaded walkway so you can take quiet strolls through this beautiful area.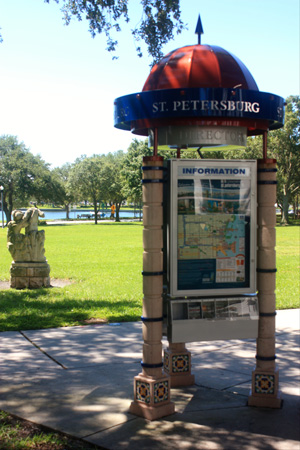 There is a city directory on the west side (Beach Drive NE) of the park. It has an easy-to-read map of downtown St Pete and fliers announcing various forms of entertainment connected with the St Petersburg Waterfront Park system.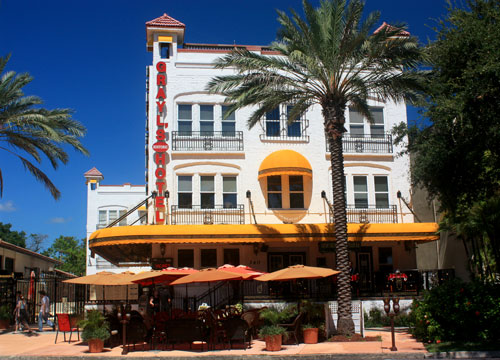 If you did not bring a picnic lunch, the historic Grayl's Hotel is right across Beach Drive. It features shaded outdoor seating for Gatsby's Restaurant where you can have a nice view and cool breeze off Tampa Bay.



If you are visiting downtown St Petersburg FL, make sure you take time to relax in beautiful North Straub Park.


Would you like to retire in Florida like I did?


Become an online travel writer, visit nice places, and writeoff your expenses


Homemade skincare recipes are becoming more popular for Florida women who love the outdoors


Families with young children - go to the Albert Whitted Park page from North Straub page


Go to Florida Beaches home from North Straub Park page