Is an online travel business for you? Are you a retiree who likes to travel and thinks about starting a web business? Why not combine your interests?
Are you the type of person who likes to visit beautiful natural settings and take pictures?
Do you like to try new and unique local places to eat when you stop in scenic small towns?
Do you enjoy talking with locals you meet in your visits to other communities and learning some of the colorful history?
Do you like writing letters (or sending emails) to friends, recounting some of the funny and interesting experiences you have on your journeys...and including photos you snapped?
Would you like to travel continuously in your retirement, and have your motel bills, food, and gas all taken care of by our government (your own personal Stimulus Plan!) instead of using money from your own wallet?
If you can type on a computer, navigate your way around the Internet, have thought about starting a home business, and are patient while you learn...you may want to consider starting an online travel business site, much like this one.



You can start an online home business with a solid plan and a laptop



Thousands of people have started a profitable, online retirement home business. No, they did not know much about starting an Internet business. Yes, they have worked hard to overcome the learning curve. No, they are not "getting rich quick." (But getting rich slowly is good enough for me.)

The one great thing about the Internet is...it levels the playing field for everyone. You may not have the financial resources of National Geographic Traveler, but you can create a beautiful website that draws a huge number of visitors who want quality information about places where they want to vacation...and will spend money while they are on YOUR site.

If you feel comfortable working from your laptop while you are on the go, an informational website may be the type of online travel business that makes the most sense for you.



Starting an online home business takes some thought, courage, and a proven pathway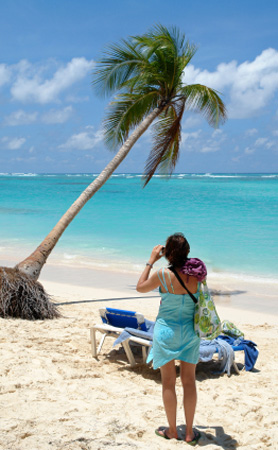 Can you see yourself packing some t-shirts, shorts, flip-flops...tossing your digital camera in the car...laying your laptop case on the front seat...and waving goodbye to friends as you head out to a beautiful beach town...to work?
Could you see yourself spending every few days at small, independently owned motels or cottages...taking some photographs...getting background information from the owners...then hooking into a free WiFi hot spot in a local coffee shop and creating another new report for your online travel site?
Would you like to eat breakfast at unique little beach bars or local diners? Pack a picnic lunch and eat it at beautiful city or state park? Have dinner at a popular restaurant in each new town...then detail those experiences on the website of your online travel business?
How would it be to visit a variety of museums, exhibits, outdoor plays or concerts in these different communities, then fire up your laptop for an hour while you posted your observations on your own website?
Would this be a great home business in retirement?
Now, what if you could do all of this...plus writeoff almost your entire trip? Tax deductions for a home business convert non-deductible expenses into tax-deductible business expenses.
Think of all the years YOU owed money to the system above the amount that was withheld each week from your paycheck. Money that fat politicians made available for illegals to participate in the "American Dream"...squandered on expensive office decorations and personal vacations to even more expensive places...and most recently used to bailout guys making $1,000,000's of dollars per year.
Isn't it great that NOW the system can work for YOU?


People with an online travel business know how to mix business with pleasure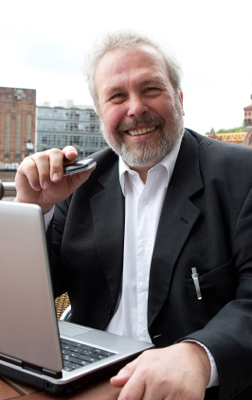 Traveling to different places, meeting new people, spending time visiting unique landmarks and places to eat, makes starting an online home business all the more attractive.
I love living here on the beautiful Florida Gulf Beaches. I spend almost the entire day in an Aloha shirt, board shorts, and flip-flops.
I have a friend who has created over 4000 webpages about his travels out West. He's written about every park, fishing stream, statue, diner, and goofy tourist stop in every place he's visited...and he said there's subject matter for 4000 more.
Everyday he sits down at his laptop in some motel or coffee shop, edits the photos he took, and creates another page for his site. He's been at it close to 11 years...but he knows original and relevant content drives traffic to his site.
He generates over 15,000 unique visitors each day to this mammoth site...and makes an average of $600 per day. He told me one day, he made $800.
I am nowhere near that, (In fact, I'd love to make just $80 in a day just to see what that felt like), but I have several sites and I follow his strategy of building one new page each day. You can do it, too.
Even if you are not thinking of an online travel business, there is still great money to be made in other niches. Reading success stories like these keep me focused on continually developing my own sites.
If starting an online travel business sounds interesting to you, checkout the story on Luisa Cupeles, when you click the link above. She is definitely getting it done.
I wish you all the best. This is a fun life. I want that for you, also.


Go to How To Start An Online Business


Go to Retire In Florida page


Go to Florida Beach home page