It's Beautiful On Top Of St Pete Pier
Cha Cha Coconuts gives you a view that is unrivaled







On top of St Pete Pier, from Cha Cha Coconuts, you have an unrivaled view of downtown St Pete and Tampa Bay.
After taking a few shots of St Pete Pier from Demens Landing Park, I had a strong urge for a grilled chicken sandwich and a beer up on the rooftop bar...Cha Cha Coconuts.
I love it up there. You get a seagull's eye view of downtown St Petersburg FL and expansive Tampa Bay.
The lunch time crowd is not near as heavy as dinner at Cha Cha Coconuts. You have the opportunity to walk around without interfering in someone's conversation, or obstructing their view.
July, August, and September can be a bit a tough because of the heat. It's much better after the sun goes down in those summer months.
However, the other nine months make you thankful to live here in Paradise. It is cool, sunny, and clear. You can see all the way to Gandy Bridge and the edge of downtown Tampa when you look northeast across the Bay.




On top of St Pete Pier in pictures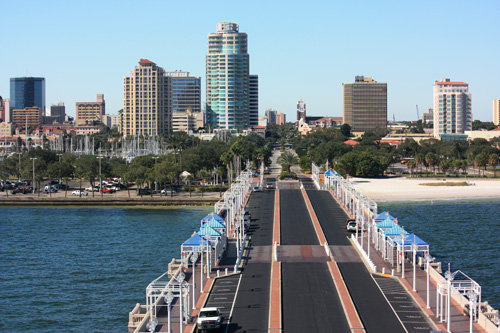 To me, the most impressive view is looking west on 2nd Ave NE into downtown St Pete.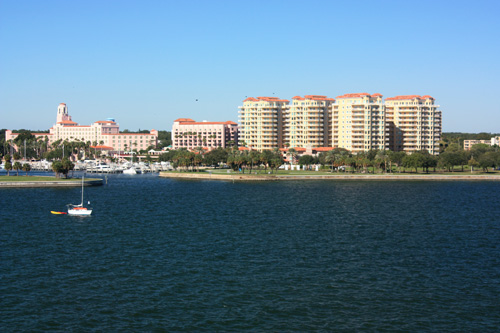 Moving northwest, you get a beautiful view of the Vinoy Resort blending into the downtown area.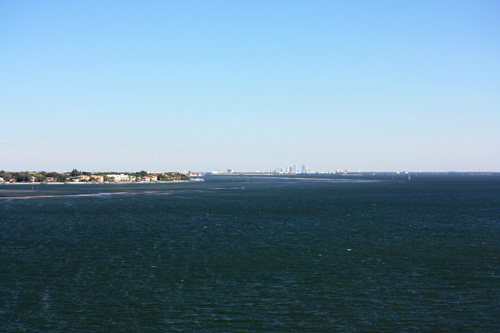 Looking more to the northeast, you will see Gandy Bridge to downtown Tampa.




You get a real sense of the expanse or Tampa Bay up here on top of Cha Cha Coconuts.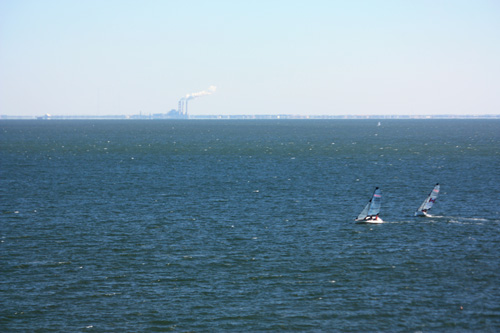 I was able to watch two small sailboats racing across this huge area of water.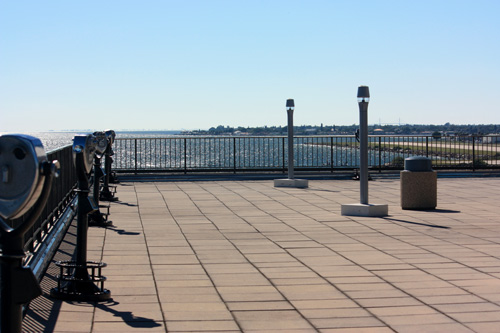 Looking south across the open patio on the east side of Cha Cha Coconuts.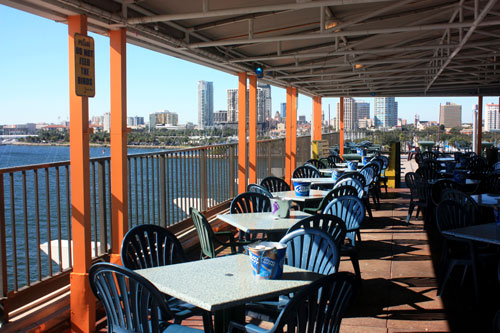 As you can see, the covered patio is totally bare during the early lunch hour. There was just one other guy, besides me, on top here.




You have a great view of Albert Whitted Airport to the south.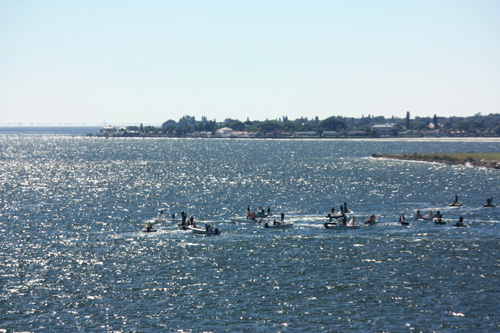 Today, there was a boating class taking place, also.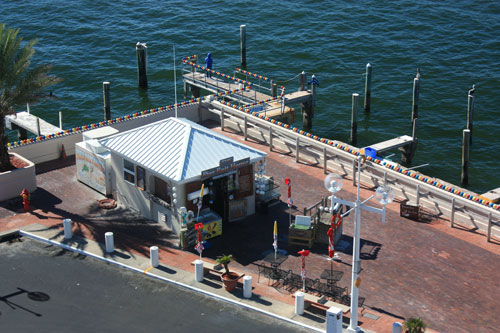 The ever-popular Pier Bait House looks small and lonely from up here. You can get sandwiches down there...and feed fish to the pelicans at the same time.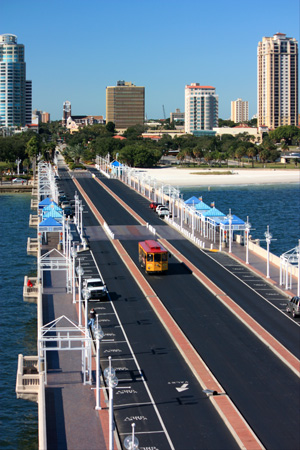 When I finally got back to the beginning, I got this nice shot of the Pier Trolly that takes passengers back and forth from the two parking lots about a quarter of mile away.

Take time to visit on top of St Pete Pier during your next Florida beach vacation. You'll enjoy the food, the view, and the connection with the Florida beach lifestyle.


Would you like to retire in Florida like I did?


Visit the most weird places in Florida on your vacation


Go to Florida Beaches home from On Top Of St Pete Pier page