Dinner At ChaCha Coconuts
ChaCha Coconuts for dinner - St Petersburg FL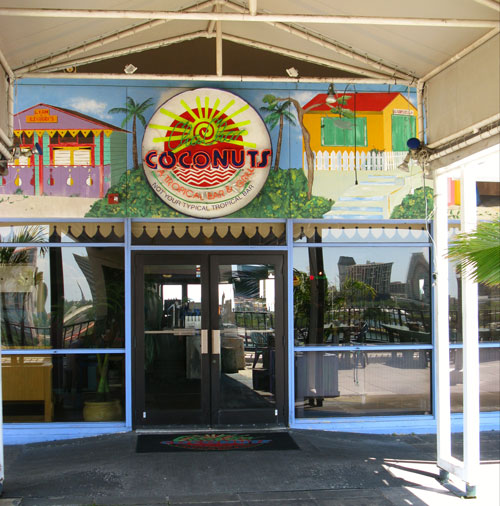 Dinner at ChaCha Coconuts last night, on top of St Pete Pier, was relaxing, scenic, and filling. Downtown St Pete is beautiful at sunset, and Coconuts gives you the best view.
To me, St. Petersburg, FL is the most laid-back, picturesque, and charming city in America. I cannot imagine living anyplace else.
I went down to The Pier, last night, with some people from our Solo Build It! Business group.
Even though it was windy, and a bit hazy (not the usual "perfect night in Paradise") I was still looking forward to some great views of Tampa Bay and also the St. Pete skyline at sunset
We were not disappointed. Neither were the other patrons...a strong combination of locals and visitors...who spent the evening laughing, listening to the mellow blues tunes from a live singer, and engaged in pleasant conversations.




Dinner at ChaCha Coconuts had some outstanding views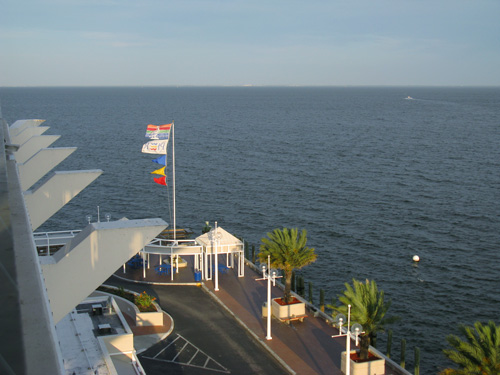 We were fortunate to get a table on the south side of Cha Cha Coconuts. The view to Tampa Bay in the east was beautiful in the setting sun.




Customers up here on top of The Pier enjoy a relaxed atmosphere, scenic views, great food, and low prices. Where can you beat that combination?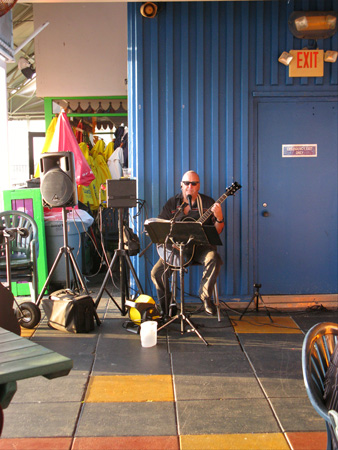 There is live music on the weekends at Coconuts. It is normally low-key, with a mixture of light oldies and island blues.




There was plenty of room for large groups over on the north side of the patio, with unobstructed views into both Tampa Bay and downtown St. Pete.




There are a great many seafood dishes available from the Coconuts menu, but a nice lady and I split the Smothered Chicken (thinly sliced chicken grilled, topped with sauteed mushrooms, onions, and melted Swiss cheese on an island roll) sandwich. The kitchen outdid themselves. They even added extra fries with no extra charge. (My shot of our meal did not come out well. I apologize.)




Visitors enjoy getting scenic shots of Tampa Bay from the top of St. Pete Pier.




After finishing our dinner at ChaCha Coconuts, we were greeted with a beautiful tropical sunset behind the downtown St. Pete skyline.

Believe me, all of us are thankful we live in such picturesque place.


Go to Florida Beach home from Dinner ChaCha Coconuts page


Would you, too, like to retire in Florida?