The Mangos Restaurant Brunch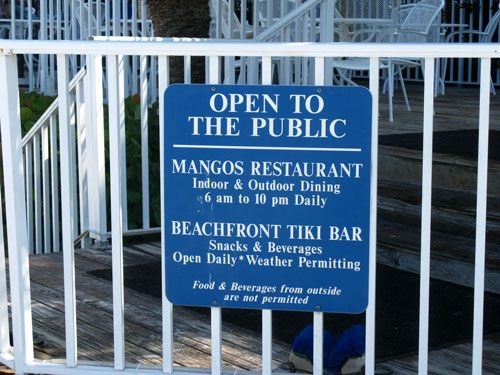 The weekend brunch at Mangos personifies the laid back Florida beach lifestyle
The Mangos Restaurant brunch, at the Double Tree Resort on North Redington Beach FL, is outstanding. We had brunch at Mangos this past Sunday and were treated to a laid-back breakfast with a relaxing view.
Located at 17120 Gulf Boulevard North Redington Bch, FL 33708-1443, Mangos has a nice patio for outside seating.
Although it is beautiful in the formal dining room, we eat outside as much as possible here in Paradise (the Florida Gulf Beaches.)
Breakfast is served everyday, but the weekends bring the special brunch at Mangos. It provides a good (but not lavish) selection, including a chef for "Eggs Your Way" or an omelet made to your preferences.
The price ($10.95 at this writing) is extremely reasonable. It is almost half of what other beachside resorts charge. Make Mangos Restaurant at the Double Tree Resort a place to stop on your Florida beach vacation.




The Mangos Restaurant Brunch has great food and great views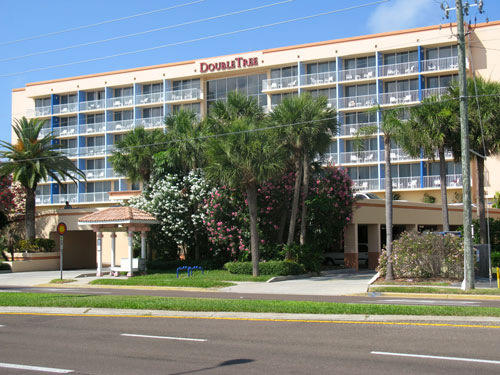 The brunch at Mangos Restaurant is located in the Double Tree Resort on North Redington Beach.




The Double Tree sign is easy to see and is located between 171st Avenue and 172nd Avenue on the west side of Gulf Blvd.




You can park in the garage underneath the Resort, but since we came early, we easily found a spot right along Gulf Blvd. To us, it is easier to get in and get out.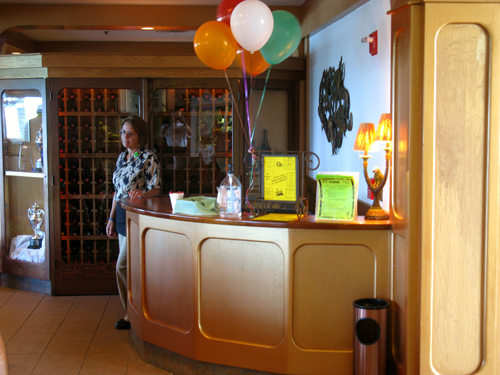 You'll see the hostess desk to the right when you enter the Double Tree foyer. If you get there before 9:00am, you shouldn't have to wait very long. We came at 8:00am and were seated immediately.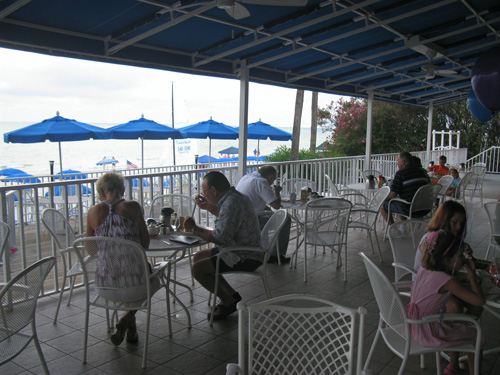 My girlfriend and I enjoy the patio seating when we eat out. Mangos Restaurant has a great deck with a nice breeze off the Gulf.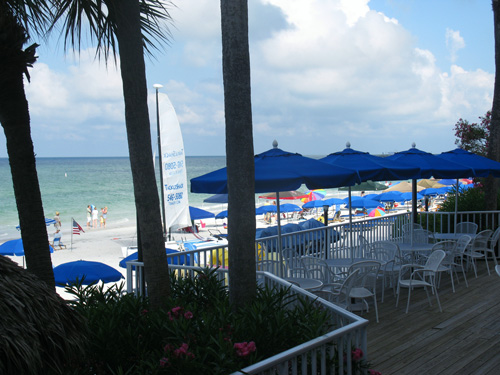 The view from the patio seating is relaxing and scenic.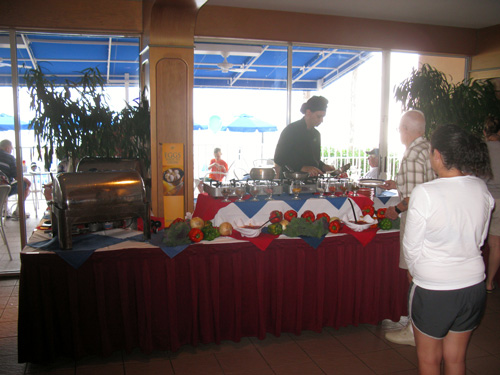 You can get omelets made to your preferences at Mangos. Let me tell you, those jalepenos were HOT!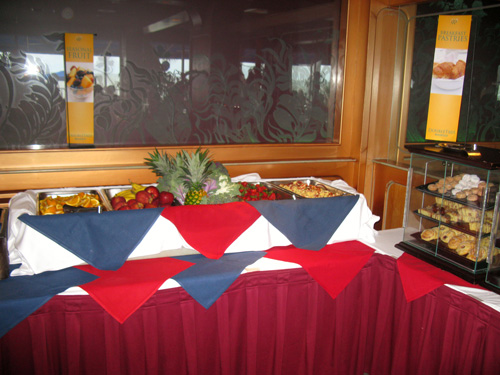 Opposite from the "Eggs Your Way/Omelet" station is the fresh fruit and bread section.




Our brunch at Mangos Restaurant was hugely filling.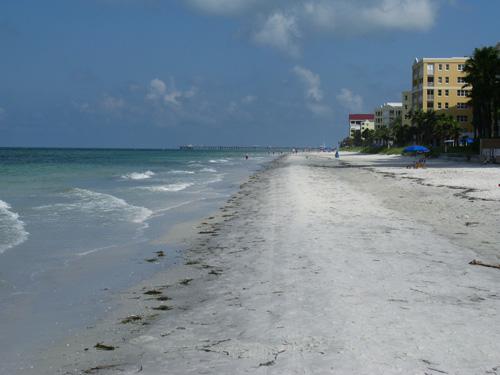 After such a great breakfast, we took a nice walk along North Redington Beach. It was low tide and not crowded.

We had an enjoyable time and plan to return for the regular breakfast during the week. If you are looking for a nice Sunday buffet that is inexpensive, try the Mangos Restaurant Brunch.





Would you like to retire in Florida like I did?






Become a travel writer online. Make money. Writeoff your expenses






Go to Redington Shores Beach access from Mangos Restaurant Brunch page






Go to Florida Beach home from Mangos Restaurant Brunch page