How To Find A Legitimate Internet Business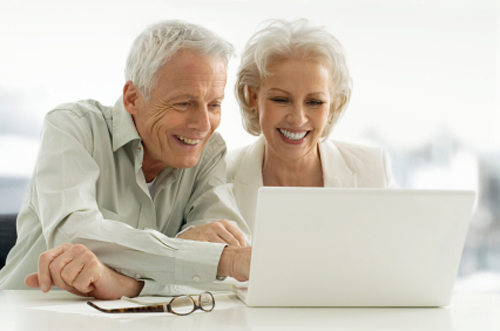 Finding a legitimate online business will save you money and heartache
Looking for a legitimate Internet business? We will show you how to find a legitimate online business. Get answers when you look for a legitimate home business.
If you are thinking of starting a homebased Internet business because you see it not only levels the playing field for ordinary people like you and me...but also provides you astounding tax writeoffs for your expenses...you want to make sure it is a legit enterprise.
Just a cursory search on the web will produce a dramatic number of sites promising you online wealth creation.
The trouble is, how does someone new to the idea of starting a website business know what is real...and what is a scam?
I am not an expert on home Internet businesses, but I will show you the criteria I used when seeking out a company to help me grow my own homebased enterprise and make a decent profit.




My Criteria For Finding A Legitimate Internet Business
* First, there should be NO mention of making money easily. Establishing an online home business takes time, intense study, and getting ahead of the learning curve.
* Next, there should be an ease of contact with the organization offering the infrastructure for getting your home web business off the ground...and making a profit. It should have a contact source by mail, phone, and email.
* There should be a specific list of services that are spelled out. Some of the basics MUST include: domain registration, site hosting, software for finding profitable keywords, training that is easily understood and presented in both written and on video, and prompt customer service.
* A legitimate Internet business will maintain a live Forum for members to share information, expert advice and ideas...NOT a free-for-all place for gripes, off-task comments, or to spam their products. It should be strictly monitored and have the highest decorum possible. The information passed between members needs to be "white hat" all the way.
* A legitimate online business will have a track record. What is the ease in contacting other members? Are there marketing groups in a city near you where information is exchanged and training is conducted? If testimonials for the company are presented, are you able to contact the people chosen?
* There should be an ease in creating your website to look how YOU want it to. The company should offer BOTH point-and-click templates/tools for you, as well as providing you the ability to upload your own HTML.
* You must be able to sell your own products or eBooks...NOT just company products. (BIG RED FLAG!)

There is more to creating an online home business than throwing up a couple of webpages and sitting around waiting for the money to roll in. That may have worked for a few months back in 1998, but it doesn't fly now.
When I was looking for a legitimate Internet business, I was fortunate to find SiteSell- Solo Build It!. Reading the story about Louann Shenberger in the SBI! Case Studies section gave me the push to get started.


Put $3000-$6000 back in YOU OWN POCKET with legal tax deductions for a home business


Would you like to retire in Florida like I did?


Go to How To Start An Online Business page From Legitimate Internet Business page


Go to Florida Beach home from Legitimate Internet Business page