Online Wealth Creation - Online Home Business
Starting a home business is extremely smart, but can you really get rich online?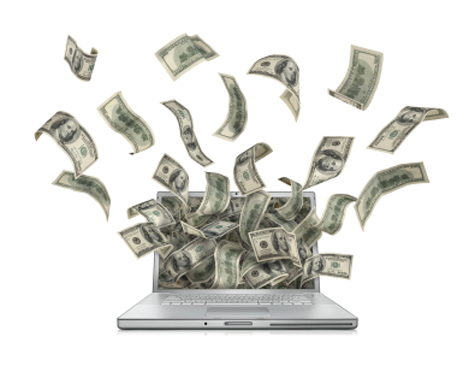 Online wealth creation! Get rich online by starting a home business! Do these headlines scare you or pique your interest?
In reality, starting a home business can be one of the smartest things you do financially. Why? Well, there are two reasons...
One: Your financial success will be tied directly to your ability to think creatively and the depth of your work ethic. Your earning potential has no ceiling if commit to work intelligently and work hard.
Two: The tax deductions for a home business will allow you to keep an EXTRA $3000 - $6000 dollars more OF YOUR OWN MONEY that normally would have gone to taxes...and spent by fat politicians.
However...online wealth creation is fraught with Internet scams, get rich quick schemes, hype, and downright lies. When you initially check out searches you find online, each one sounds better than the last...and each one seems to promise a secret nobody else knows.
Finding a legit work from home business will take some definite focused research on your part.



The reality of online wealth creation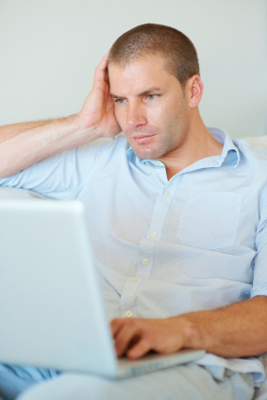 * The biggest obstacle to starting an online home business is ignoring the hype. Forgetting reality and buying into "get rich quick and without work" is a recipe for disaster online.
* The next biggest obstacle to online wealth creation is dismissing the notion of a learning curve. It WILL TAKE TIME...a lot of time...to learn what you need to know. Do NOT be misled.
* There will be MANY frustrations and false starts as you progress. It will seem like you cannot learn fast enough. You will want all of the info neatly packaged and easily understandable. It doesn't quite work that way. Learning is hard work.
* There is no such thing as a "Business in A Box." Starting a web business takes study, patience, and the ability to continually look at the long-term.
* For some reason, women seem to grasp these points and accept them far better than us, guys...and they begin earning more a lot earlier.
* The Internet is full of 1-2 page crap blogs/sites all expecting to make $100 per day. In reality, the sites making money actually have hundreds of well-written and optimized pages targeted to specific and profitable keywords.
* The people making good money committed to running their online home business...like a business...not like a part-time hobby. EVERYDAY, they sit down and spend several hours on their computer researching profitable keywords, establishing backlinks, and creating at least one new page of original content.
* Expect to make pennies per month in the beginning. It will normally take you 6-8 months to make your first $100.
* Focus on the long-term. DO NOT get involved in some Internet scam to net yourself quick profits. If you plan to monetize with Google Adsense, you must follow their strict standards to the letter.
* "Web maturity/web presence" plays a huge role in the success of your online home business. Continually developing your site, adding optimized, original content to it each day...year-after-year...is the key to online wealth creation.




Online wealth creation gets much easier after about the 3rd year
Pictures of laptops exploding with $100 dollar bills...and people running their online home business from their boat, the beach, or an outside table at a coffee shop make us want to learn
how to start an online business
...about three minutes ago.
If you have read this far, you have patience and awareness. You also know that very few people ever get rich fast just by starting an online home business.
The commitment to work hard each day to expand your Internet presence by creating solid information must be part of your motivation, even though it is not the "fun" part. Finding a legitimate, proven program for starting a web business is critical.
I was fortunate enough to find SiteSell/Solo Build It!...AGAIN...after I completely dismissed it way back in 2002 because I thought I could save myself money. Instead, I wasted many years I could have been earning steadily increasing profits...(not to mention losing money I spent on "top secret Internet wealth-building courses" that were almost all worthless.) The money and years wasted by NOT taking action is discouraging, to say the least.
If you have a sincere interest in the online creation of wealth in a sensible, non-delusional way, take the time to read through some of these short SiteSell case studies about everyday people, with legit websites you can visit, and see how they are profiting.
I wish you all the best in your desire to start an online home business. There is enough room on the Internet for all of us, and focused hard work will get us there.


Would you like to retire in Florida like I did?


Go to Florida Beach home from Online Wealth Creation page