Homemade Skincare Products Have Great Appeal
Homemade skincare products are increasingly appealing to women. Making their own natural skin treatments gives them complete control over the ingredients in their moisturizers and body lotions.
One thing the pandemic has done is give women time at home to research some of the subjects they have always wanted to learn about. 
Google searches, and YouTube searches for topics like "how to make homemade skincare creams", "best ingredients or homemade skincare lotion", and "homemade skincare products or women" number in the thousands, each day.
Jo Lee Collins (47) has her own online business in Clearwater Beach FL. She said, "I sell supplements that help women accelerate fat loss while they are following a Ketogenic diet.
The one thing that always puzzled me was that women would immediately see the benefits of following a diet of completely natural foods...yet never think twice about covering their skin with products containing harsh chemicals they cannot even pronounce.
Each Thursday, I open my kitchen to 6-10 girlfriends, and we spend the afternoon creating spa-quality homemade skincare products from all-natural foods.
It is both fun, and a major learning experience. In the year we have been doing this, we've become extremely creative with sources such as avocados, honey, and MCT oil.
Plus, all of us have see significant changes in he softness of our skin."
Natural Skincare Recipes Save Money...And Save Your Skin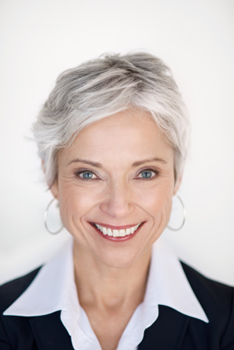 It is no secret that women are becoming more frustrated with the side effects of commercial skincare products...not to mention the lack of results.
Here on the Florida beaches, a great many women have become serious students of the anti-aging properties found in natural skincare products they make in their own kitchens.
Although they enjoy deep and beautiful tropical tans from our outdoor beach lifestyle, they thoroughly understand the skin-aging factors of wind, sun, and seawater.
Natural moisturizers, facial creams, body lotions and sunscreen all provide a woman's skin with ingredients it recognizes and thrives to absorb.
Why would anyone want to use chemical-based synthetics instead?
Jerrelle Stephens (57) a social media consultant, said, "Homemade skincare products have given me a new life.
By that, I don't just mean my skin texture has improved, but I am not the least bit anxious about what I'm applying to it.
Before I started making my own soaps, lotions, and creams, I always had misgivings about what I was putting on me.
All of those chemicals concerned me greatly. I was wondering what was getting absorbed into my system, and especially concerned about my brain health.
Every three minutes, three people contract Alzheimer's disease, and two of them are women. I know toxic substances play just as huge a role as poor eating habits.
I eat a custom keto diet, and I exercise daily with walks and kettlebell swings...but the high level of chemicals in the skincare products I used for my Florida skincare routine, really frightened me.
Thankfully, I had a nursing friend who passed along this great online resource, and now, homemade skincare products are a functional part of my mindful living."
The Benefits Of Homemade Skincare Products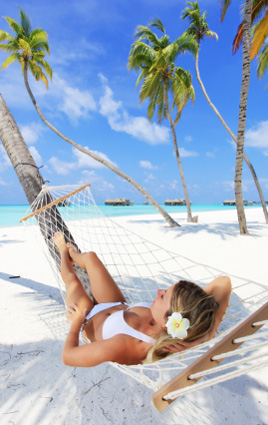 Homemade moisturizers and natural skincare products have benefits that manufactured treatments cannot touch.
Women are becoming increasingly dissatisfied with side effects such as itchy irritations and allergic reactions from purchased skincare items.
* Women want anti-aging products that actually work. They want moisturizers that "give back" to their skin...not take away.
* With homemade natural skincare products, women have absolute control over the ingredients that comprise their facial creams and body lotions.
* Homemade body lotions and bath oils are guaranteed NOT to contain preservatives, polysyllabic words, or mystery chemicals.
* Products made in your own home, from organic ingredients, solidly combat destructive external elements and help regenerate the healing properties found in healthy, youthful skin.
* Homemade anti-aging moisturizers and body treatments provide the skin with fuel to repair damaged cells, help prevent wrinkles, and rejuvenate softness.
* The natural introduction of anti-aging oxidants into your own homemade creations promote optimal skin vitality.

Homemade skincare recipes allow a woman to have complete confidence in the origin, function, and intent of her anti-aging creations.




The Handcrafter's Companion: Leader for Spa-Quality Homemade Skincare Products
The Handcrafter's Companion burst on the homemade skincare scene with tremendous success back in February, 2018.
Author Jane Church created a best-selling eBook that helped thousands of women learn how to create simple, but effective skin treatments in their own kitchens.
* Women in 23 countries have purchased The Handcrafter's Companion, making it the most popular online bath and body creator's guide.
* Inexpensive, informative, and easy to understand...Jane's book comes in digital form so that you can download it to your computer desktop and begin using it immediately. You can view it on your phone or tablet anytime you need information.
* It also comes with a 2-month, 100% refund if you are in any way dissatisfied it.
* Jane's book provides 126 recipes to help you create simple and pure anti-aging treatments that enrich your skin and keep it youthful.


If you are considering a move away from skincare products that contain preservatives, alcohol, or petroleum-based ingredients that are being absorbed into your skin...The Handcrafter's Companion may be the resource you are looking for.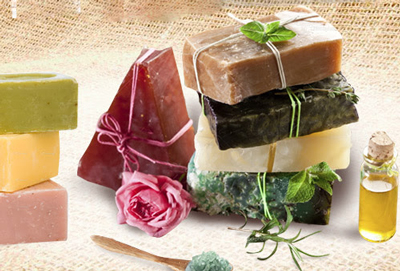 Click here to gain access to the official site!
Go to Beach Skincare from Homemade Skincare Products page 


Go to Florida Beach home from Homemade Skincare Products page

Filed Under:Homemade Skincare Products