Cheap Beach Vacation Ideas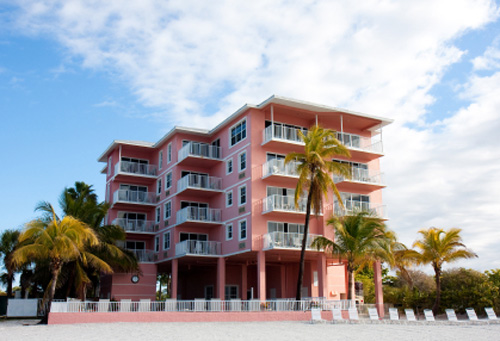 Save money on your next Florida beaches vacation
Here are some cheap beach vacation ideas to help you save more money. The Florida beaches are beautiful and laid-back. A cheap Florida vacation is possible with good planning.


You can save a good chunk of money on your next vacation to the Florida beaches if you put in some time on the phone and the Internet several months prior.
Before we go any farther, let me make it clear that I will be dealing in reality.
If you came here thinking I can show you how to save 70% on resort accommodations, with no loss in amenities, that will NOT happen.
Times are tough here on the Florida Gulf Beaches, and you have some good latitude in negotiating, but you cannot expect motel or restaurant owners to just give things away.
They definitely need the business, but if you insult them, or they feel like you are attempting to weasel or browbeat them into a deal, they'll blow you off.
It is that simple.




Cheap Beach Vacation Ideas For You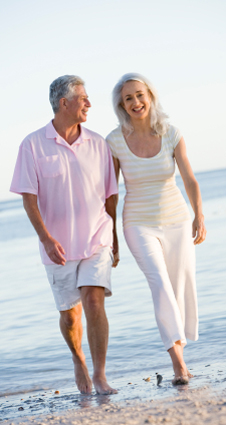 *
Accommodations will be the biggest part of your budget. Start searching online for small community newspapers. Find at least four motels/cottages that are "Mom and Pop" owned. They are getting hurt the most in this economy.
* A small cottage two blocks from the beach can save you $50 per night. However, ALWAYS seek to negotiate starting at 20% off the quoted price. You may save even more.
* Call each of the places that interest you. Get all the factual rate/amenities information. Now, you start calling back and negotiating. ALWAYS try to talk directly with the owner, NOT the desk clerk.
* Always ask about any specials they may be running and what weeks those will be. (The middle of March through the end of April are Spring Break weeks. There will be NO specials then.)
* If one place is far higher than another, ask what outstanding features make it so. There is room to negotiate on everything that is included in the price.
* Always see if you can negotiate free transportation to the airport. That can save you at least $25 per person.
* If you can save 15% on your overall accommodations, you are doing great. That is $150 bucks on a a quoted $1000 stay.




Cheap Beach Vacation Ideas for Eating and Entertainment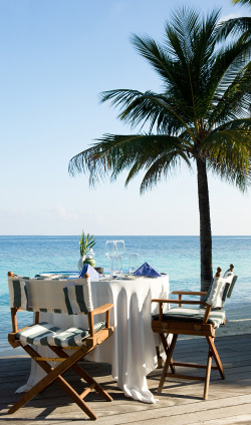 You can save a lot of money when it comes to dining and entertainment on the Florida beaches. Here is what to do:
* Immediately on checking in to your cottage or motel, inquire about the beach community newspaper. These things are filled with info and coupons that can trigger cheap beach vacation ideas.
* If the place you are staying does not have any, take a walk along the beach and stop at one of the nicer restaurants or resort hotels. If not there, try the closest convenience store or gas station.
* Eat at a different little beach bar everyday.
* Whenever you eat, ALWAYS split a meal. We do this every time we go out on the beach. You can easily get filled up on half a breakfast wrap and grits/home fries, or a dinner sandwich and salad. You can easily save $10-$15 dollars. It adds up quickly.
* ALWAYS ask about the house special that day. You would not believe how little some of these great beach bars charge to fill up two of you.
* ALWAYS ask about drink specials. Sometimes, draft beer can go for a dollar during a little 2:00pm - 4:00pm window when there is nobody sitting out on the patio deck.
* Small beach communities have all kinds of unique things going on. Check the community newspapers and call the City Offices. Since I live so close to St Petersburg FL, there is an overload of free stuff to do there. It is a great extension for cheap beach vacation ideas.
Whenever we go to a different Florida beach, our day is planned pretty much like this to keep things cheap:
(1) Get up early, get some beach exercise.
(2) Walk to breakfast at one of the little beach bars.
(3) Spend a few hours on the beach swimming, reading, and exploring.
(4) Walk back to the cottage/motel for a light lunch and a nap.
(5) Walk or drive to a different little beach bar for dinner and to toast the sun going down.
(6) Head out to whatever little community event is going on, or simply walk on a different beach that is close.
The Florida beach lifestyle does not have to involve a lot of expense. You can easily think up you own cheap beach vacation ideas.


Would you like to retire in Florida like I did?


Become a travel writer online. Write off your expenses.


Go to Florida Beaches home from Cheap Beach Vacation Ideas page