Breakfast At The Hanger Restaurant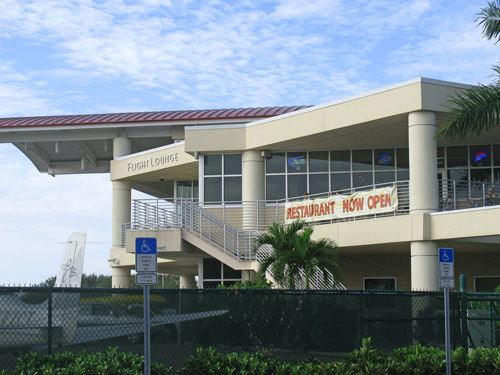 We had Sunday breakfast at the Hanger Restaurant in downtown St Pete
We had
breakfast at the Hanger Restaurant
in downtown St Pete, on Sunday. Located at
Albert Whitted Airport
, it is a laid back and relaxed outdoor setting.
We had talked about eating breakfast here a great deal, but after splitting a salad at The Hanger after visiting an open house at the Dali Museum, we really wanted to check it out.
I know, The Hanger Restaurant is not really a Florida beach eating establishment, but it is close to Tampa Bay and is actually near the start of the St Petersburg Waterfront Parks System that begins at Albert Whitted Park.
Located southeast of St Pete Pier at Dali Blvd SE (actually 5th Avenue SE) and 1st Street SE, there are few signs to direct you to the location. Their advertisement is basically word-of-mouth, but the locals who live in downtown St Petersburg FL make it a regular stop, especially on Sundays. (Go early if you want to eat on the narrow, outside patio.)


Breakfast At The Hanger Restaurant - The Set Up
Trust me, breakfast at the Hanger Restaurant is a lot different from our dinner at Jimmy B's Beach Bar on Friday evening.
This is a classy place...and breakfast is going to be a bit more pricey than at our usual breakfast places along the Florida Gulf Beaches west of St Pete.
Located at 540 1st Street SE (727-823-7767) breakfast is 8:00am - 10:00am seven days per week. You shouldn't need reservations if you get there when The Hanger opens, but you might want to call a few days prior if you are coming in past 9:15am.
The menu is not extensive, but the omelets are outstanding. We split "The Hanger", a 3-egg monster with steak, Swiss cheese, sauteed onions, and fresh bell peppers. It came with seasoned home fries (although I was trying to negotiate grits with my lady) and warm 7-grain bread. We also ordered a fruit bowl, which was a bit small compared to what we are usually served on the beach.
The inside area is beautiful, but we always like to eat outdoors. (We live in Florida right? Why eat inside when you live in Paradise?) The upstairs patio looks out over the airport, with Tampa Bay about a quarter-mile east. After eating, you can purchase a ticket for a helicopter ride around downtown St Pete, but the basic package only lasts nine minutes.


Breakfast At The Hanger Restaurant - In Pictures
The entrance to The Hanger Restaurant is pretty classy.




The inside seating is a beautiful setting, but we prefer eating outside.




As you can see, the outside patio is not huge, but it does wrap around the upper portion of the building.




Outside, you get a relaxing view of light planes taking off and landing. Tampa Bay is at the end of the runway and you can experience some beautiful sunrises in the Fall and Winter.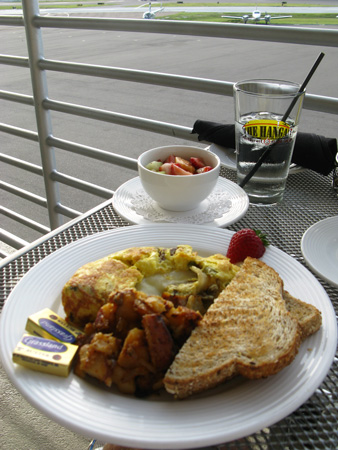 We split "The Hanger" omelet and a fruit bowl. It filled us both up.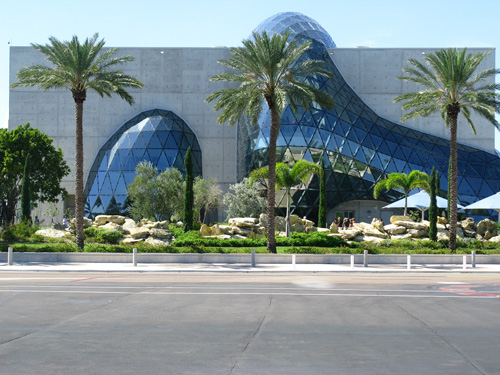 The Hanger Restaurant is within walking distance of the Dali Museum.




You can also walk over to Albert Whitted Park and watch the boats sail in and out of the south yacht basin. (Checkout this monster!)


Breakfast at The Hanger Restaurant is a nice experience. You can dress casual, but make sure it is "business casual" Yes, it will run you a few dollars more than breakfast at a little beach bar, but it is worth seeing on your Florida beach vacation.


Retire In Florida


Go to Florida Beach Life home from Breakfast At The Hanger Restaurant page