Sloppy Joe's Bar - Treasure Island FL
Sloppy Joe's On The Beach has good food and good fun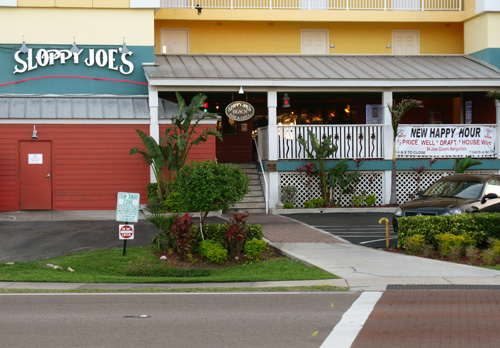 Sloppy Joe's Bar on Treasure Island, Florida is popular, laid back, and fun. A sister site to its more famous Key West sibling, it has a huge following of both locals and Florida beach visitors.
It is well-known, locally, for its good food and mid-July "Ernest Hemingway Look-A-Like Contest."
I came here, last night, for dinner and to watch the sunset. It had been awhile and I thought Sloppy Joe's would be relatively empty since it is so late in the tourist season, but I was definitely wrong.
It was packed with a happy crowd, many of whom had cameras on their tables in anticipation of a beautiful Florida beach sunset.
Sloppy Joe's On The Beach is an 11,000 square ft restaurant attached to the Bilmar Beach Resort.
I have not been to the original Sloppy Joe's in Key West, but it is hard to imagine a place more popular than here.
You can get to it via of Gulf Blvd or by coming up from the beach on the Treasure Island BeachTrail
Since I did not have a date, and there was a wait for the premium lower level patio seating of the two-tiered deck...I sat at the bar.



View Larger Map
Sloppy Joe's Bar personifies laid back Treasure Island Beach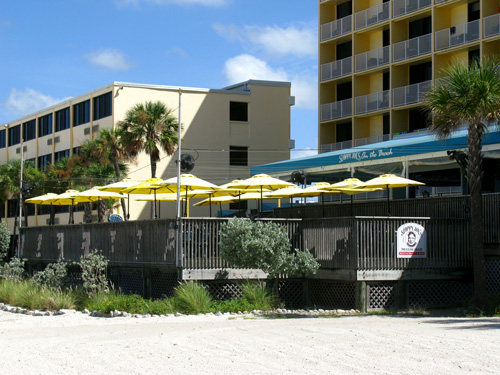 If you are coming up from the Treasure Island beaches, just find the yellow Bilmar Resort and you'll find the Sloppy Joe's.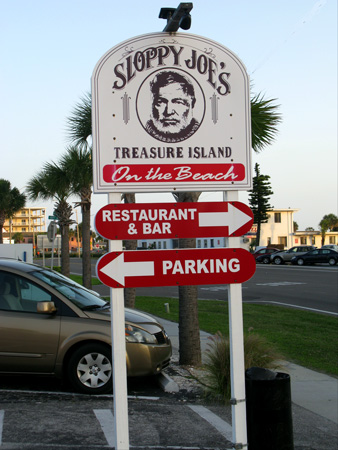 If you are coming from Gulf Blvd, it's easy to find the sign to let you know where it's at.




The premium lower level seating had a wait time.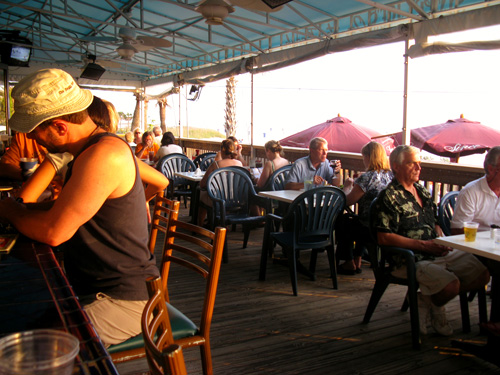 The upper level seating was also filled with people sharing a beer, eating good food, and having fun.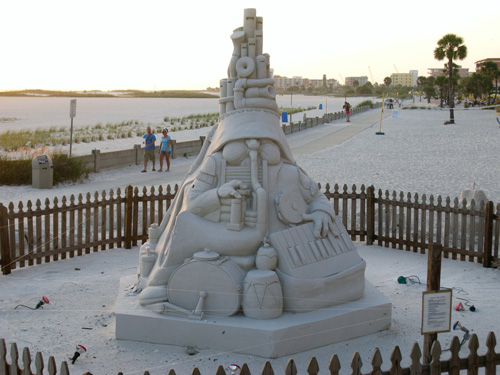 There was a great sand sculpture right next to Sloppy Joe's. Treasure Island is the home of Dan Doubleday, perennial winner of the Sanding Ovations sand sculpture contest.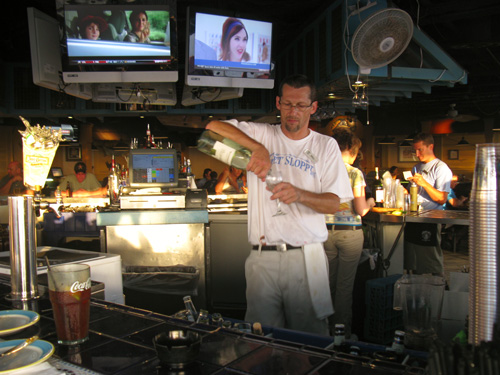 I ate at the bar and talked with Mike, a native Canadian who many of the locals consider the best bartender on the Gulf.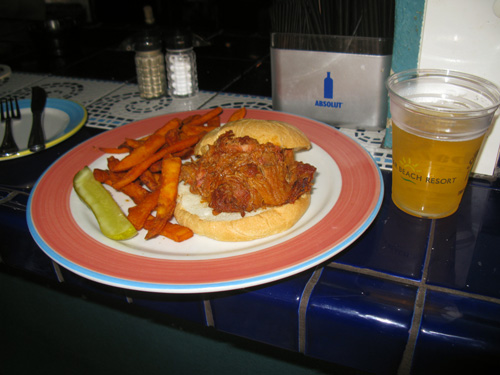 I ordered the Slow-Roasted Pulled Pork sandwich with sweet potato fries. It was so filling, I could only eat half. I needed to take the rest home.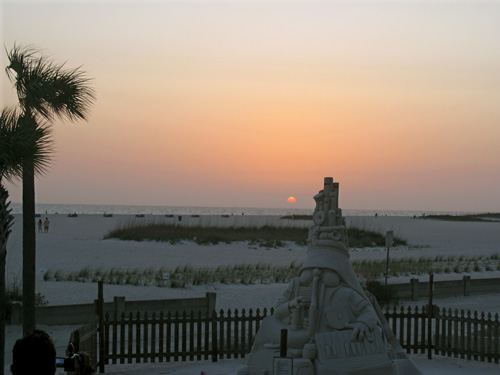 The sunset over the Gulf seemed to come pretty quickly. Many of the patrons were lined up with cameras.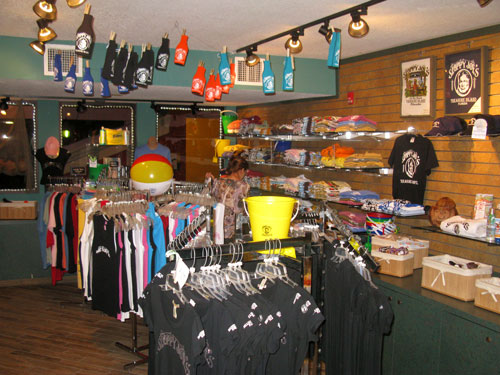 Sloppy Joe's Bar retail store/gift shop carries over 300 items, all with the official Sloppy Joe's logo. There's something for everybody in here.


If you are here on the Florida Gulf Beaches for a visit, make sure you stop by Sloppy Joe's On The Beach to relax and watch the sunset.


Location: 10650 Gulf Blvd - Treasure Island, FL 33706

Phone: 727-367-1600

Sloppy Joe's On The Beach official website



Go to Best Beach Bars on Treasure Island from Sloppy Joe's Bar


Go to Florida Beach home from Sloppy Joe's Bar page


Would you like to retire in Florida?