Sand Sculpture Contest 2010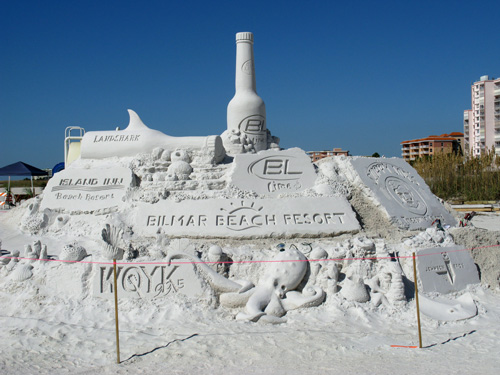 Right behind Sloppy Joe's on Treasure Island Beach







The Sand Sculpture Contest 2010, (Sanding Ovations) is taking place on Treasure Island Beach. Sand art brings a lot of energy to the Florida beaches, and the competitors always over-deliver.
The competition judging starts Saturday, November 20. Each of the eight sand artists has been given 12 tons of sugar white sand that was trucked in from Davenport, Florida because its consistency allows for the creation of larger pieces.
You'll find the sand sculpture contest right behind Sloppy Joe's Bar on the Treasure Island Beachtrail.
This is the second year of this competition and it is shaping up as another blowout.
There will be live music, food, crafts to purchase, and a Sunday Brunch at Sloppy Joe's. You can lean more at the Sanding Ovations page on the City of Treasure Island site.
I will include more photographs on Sunday.



Sanding Ovations - Sand Sculpture Contest 2010 in Pictures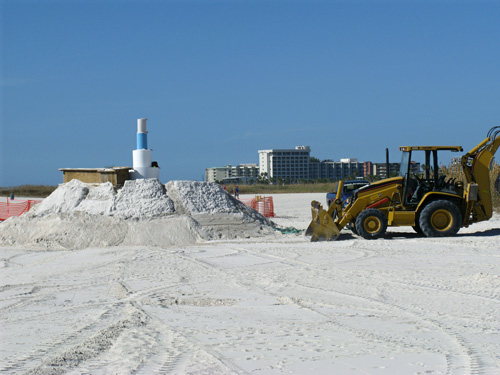 Here is how the centerpiece looked prior to being created.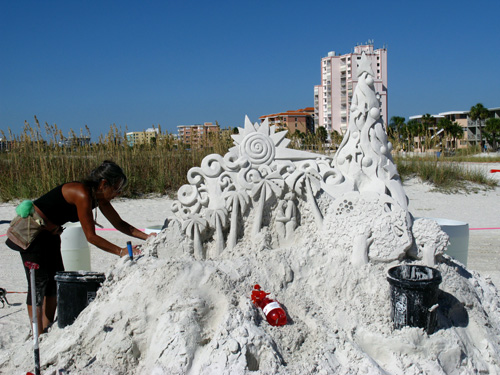 South Padre islabd (TX) artist, Lucinda Wierenga in the middle of her piece on Friday, prior to the final judging.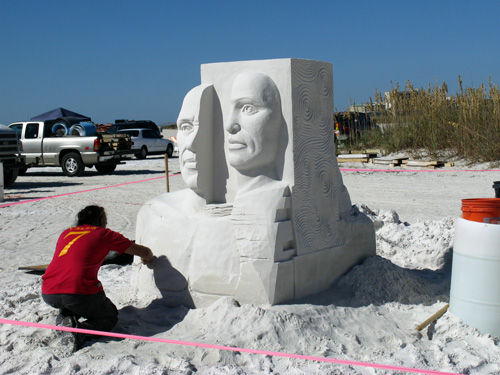 Benjamin Probanza, from Acapulco, Mexico studies the symmetry of his piece.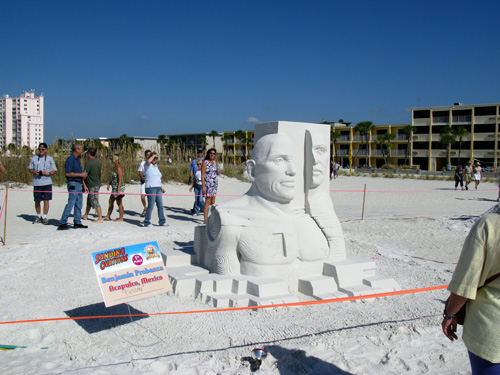 Benjamin Probanza got it right and captured 1st Place and the $3,000 prize.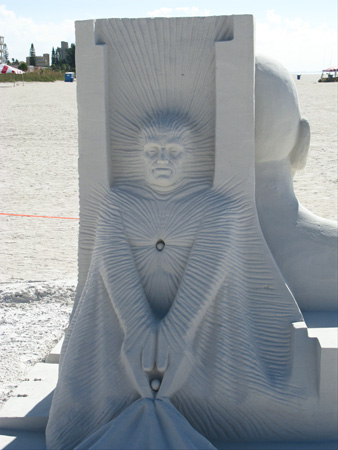 Detail of rear of Benjamin Probanza's winning sand sculpture.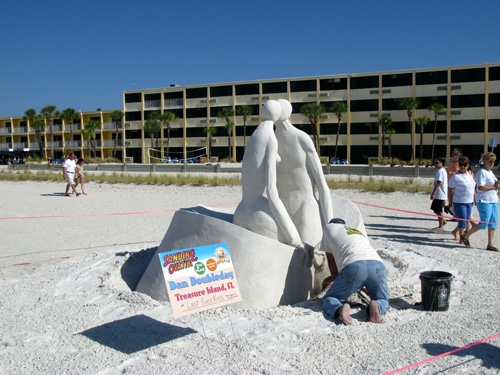 2009 winner, Dan Doublday, took 2nd place and $2,000 with this nice sand sculpture.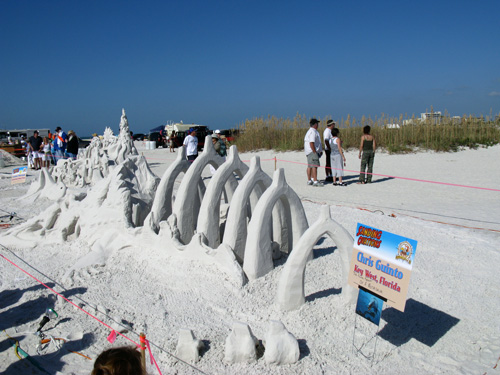 Sand artist, Chris Guinto, crafted this outstanding piece...the skeleton of a Monasaur.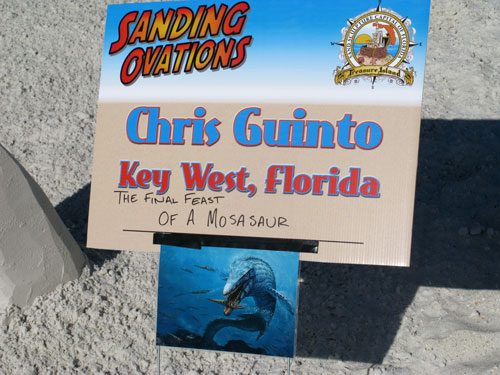 Here is photo Chris Guinto used for his source.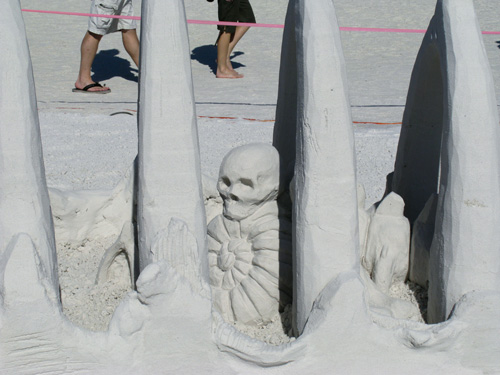 Checkout the great detail of the Monasaur's "last meal."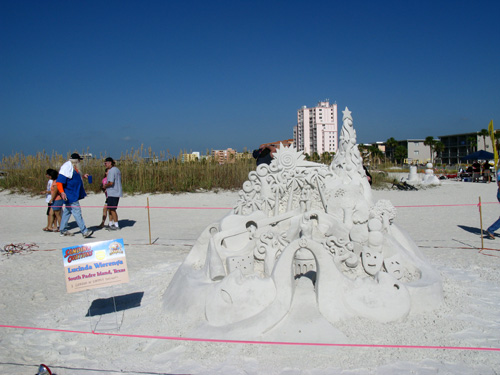 Lucinda Wierenga's finished piece. She is noted for her exceptional detail. This piece won the "Peoples Choice" award and a $500 check.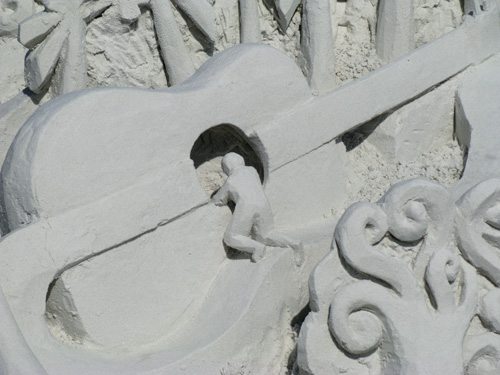 Here is an example of that outstanding detail. This lady is creative and precise.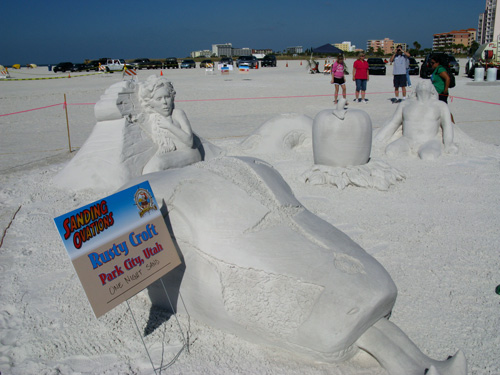 Rusty Croft, a sand sculptor from Park City, UT, created this outstanding piece. Hmmm...let's see...a woman, a man, a serpent, and an apple...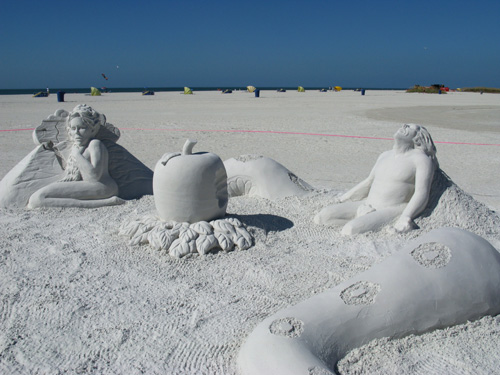 The detail on this theme piece is amazing. Rusty Croft is top of the line.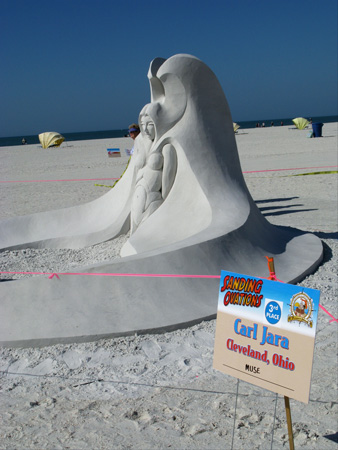 Carl Jara, two-time Solo World Champion from Cleveland, Ohio once again came south to display his masterful talent. It garnered him 3rd place and a $1000 check.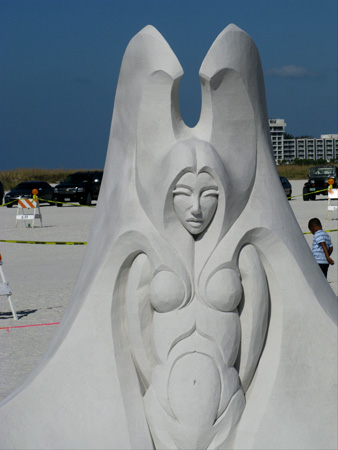 Here is some of the detail on Carl's piece.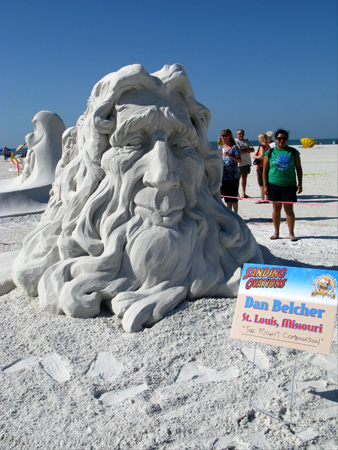 Next up is Dan Belcher, from St Louis, Missouri who has grabbed an amazing 13 World Championships gold medals in his career. You can easily see why.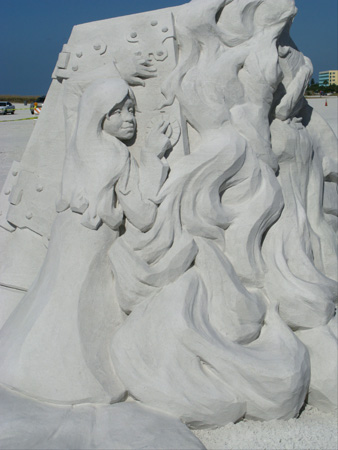 The detail on this piece is astounding. Dan puts in a great deal of focused work.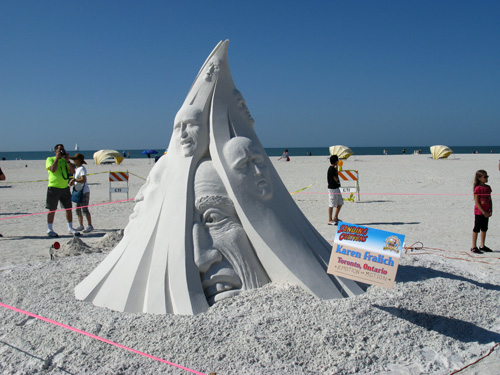 Karen Fralich, one of our Canadian friends from Toronto, created this beautiful and elegant piece.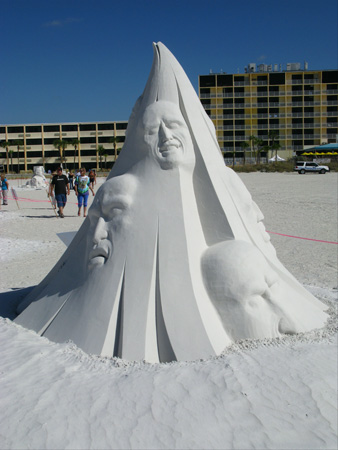 The rear of her piece is a continuation of the creative front.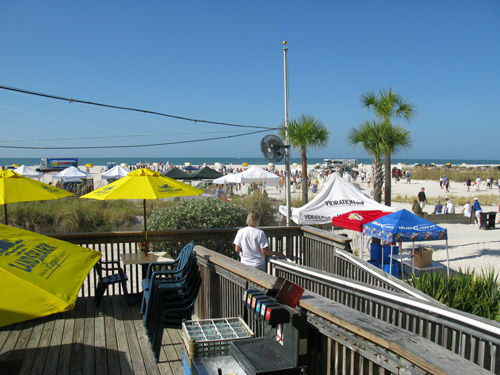 The Treasure Island Sand Sculpture Contest 2010 was a huge success. Large crowds were the order of the day all through the weekend. Make it a point to attend next year. You will not be disappointed.


View the beautiful work from last year's sand sculpture contest


Go to Florida Beaches home from Sand Sculpture Contest 2010 page