Public Beach Access...still some free parking at Indian Rocks Beach FL
Although it may not last forever, there are still free parking spaces at the street end public beach access off Gulf Blvd in Indian Rocks Beach FL.
Will it last another 10 days or another 10 years? Only time will tell.
You have to applaud the city leadership for holding out to keep this Old Florida tradition. Free public beach access on a Florida beach is pretty much non-existent around the state.
The beach at Indian Rocks is soft white sand and the clean Gulf water is like a natural swimming magnet.
It is pretty easy to find a spot off by yourself to listen to the surf, relax with a good book and nod off to sleep.



Street-End Beach Access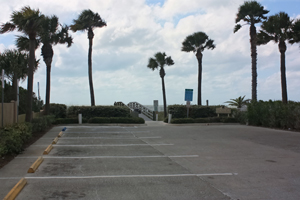 The three mile stretch of beach in the little community of Indian Rocks Beach FL runs about 28 blocks, and at the end of almost every one of them provides access to the beach.
Free parking spaces are located at Central, 1st, 2nd, 3rd, 4th, 8th, 12th, 15th, 16th, 19th and 20th.
Free parking spaces continue on 21st - 27th. There are not a huge amount, so you can't wait until 1pm on a beautiful day and expect to find your pick.
The streets NOT listed above have beach access but NO parking spaces.
Most of these street-end access spots have a shower to wash off salt and sand, but no restroom facilities. There are no lifeguards along this beach.



Pinellas County Park - Indian Rocks Beach Access
This is a clean and well-maintained Pinellas County Park. It has restrooms (with soap!) as well as the normal Florida beach outdoor showers.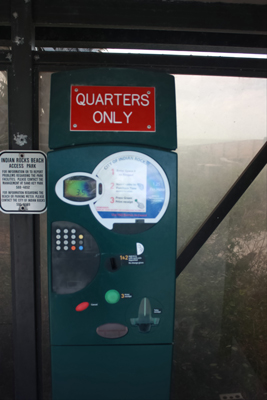 There is a big parking lot...but parking is NOT free.
You have an assigned number for each space and there is a pay station located right up by the restrooms.
This lot is well-patrolled by the Pinellas County Sheriff and they do not listen to excuses about not paying for your spot.
Make sure you have a good supply of the State Coin (the Quarter) if you plan on staying several hours.
There is a change machine that is more dependable than one at a car wash, but I wouldn't bet the house on it.
Do not lose your receipt. The best thing to do is put it on the dashboard before you do anything else.
Indian Rocks Beach is a great little community. The beach is perfect for spending the day reading, swimming, and napping.
Like all Florida beaches, sunsets here are outstanding and evening walks can be romantic.
If you get the chance on your Florida beach vacation to stay here, I think you will have a memorable experience.


Return to Indian Rocks Beach FL page from the public beach access page


There is great nightlife on Indian Rocks Beach


Lose Belly Fat - Look more attractive on the beach at Indian Rocks