Getting An Online Teaching Degree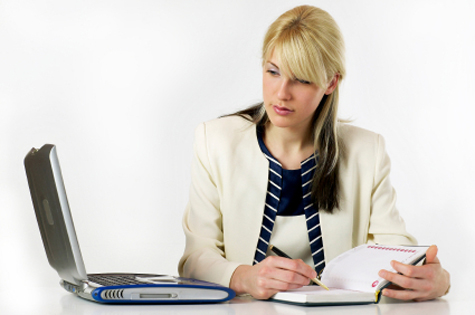 Have you considered getting your teaching degree online?
Earning an online teaching degree was the topic of conversation this morning. Although we knew distance learning was now more popular, we learned getting a teaching degree online was now possible.
Since many of us are retired teachers, you can be sure this topic had polarizing views at each end, and plenty of opinions in the middle.
As you might expect, teachers who graduated from rigorous programs in the East (Ohio State, UConn, Buffalo Univ) saw obtaining an online degree in education much like purchasing one from a convenience store.
Guys (and women) who graduated from colleges on the Left Coast (Chico State, Univ of Oregon, Pepperdine) were pretty much "Well...it's the times."
One thing all of us did agree on, though, was that young people going through a program where they could earn credit toward getting an online degree in teaching, must look real hard at both the program...and themselves.




Getting an online teaching degree has both Pro's an Con's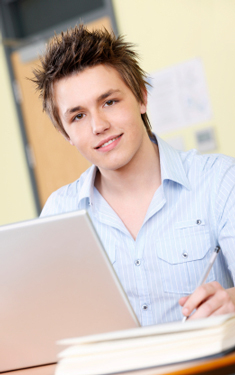 The Pro's would include:
* Ease of scheduling. It's not like all of the chairs will be taken up.
* Time flexibility is huge. There is no set time you need to be at your computer.
* Teaching degree online classes require no commute.
* You won't have to look for a parking spot or brave bad weather.
* You don't have to carry heavy books around in a backpack.
* You do not have to pay outrageous prices for a textbook you'll barely use once.
* You can study anywhere there is a free WiFi connection.
* You don't have to put up with mundane questions from others in class or waste time while they argue a point with a teacher.
* You do not have to listen as a professor wastes time with discussions about personal interests.
* You probably do not have to take many notes. Everything is right on your laptop.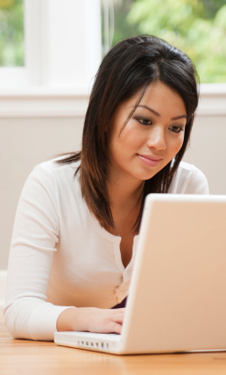 The Con's of pursuing an online teaching degree would include:
* You are completely disconnected from immediate access to classmates.
* You cannot ask the professor a question to clarify a point that comes to mind.
* The student doesn't learn the decorum of courteous give-and-take during class discussion.
* There is no fellowship after class ends and you walk out onto campus with your classmates.
* You do not get the "feel" of being on a physical campus. There's no bonding with you school.
* If there is a problem with your Internet connection, you cannot stay on schedule. What happens if you cannot "Submit" you final exam?
* There is no immediate support system. You have to email questions and then wait for answers...which might be too brief, or more convoluted when typed in a message.
* You can lose who huge segments of time by deciding to do more fun things like answer email or troll your MySpace page.
* If you have poor time-management skills and are easily torn from commitment, failure would be very easy.


Pursuing an online teaching degree is something you really want to examine from all angles. This is not a decision you want to make simply based on the nice pictures of independent study on the school website. We plan to revisit this topic again.


Would you like to retire in Florida like I did?


Are you interested in making money by becoming a travel writer?


Did you know that tax deductions for a home business could save you $3000 - $6000 per year?


Go to Florida Beach home from Online Teaching Degree page