Dinner At Fresco's - St Petersburg FL
Dinner at Fresco's Waterfront Bistro in downtown St Pete was laid back perfect!
Dinner at Fresco's
. We had dinner at Fresco's Waterfront Bistro in downtown St Pete, last Wednesday. Right off the Vinoy Basin, it was waterfront dining at its best.
Located on the southeast corner of Bayshore Drive and 2nd Avenue NE, Fresco's offers good food, good service, an incredible view within St Pete Municipal Marina, and an extremely laid-back dining experience.
We were on our way out to Cha Cha Coconuts, when I decided I was way too hungry to go all the way out on The Pier. We knew the menu was a bit "pricey" but we'd never eaten there before.
I'm glad she was agreeable. We planned to see the movie, "Soul Surfer" after dinner, and it gave us a lot more time to relax and talk during our meal.
It was a perfect April late afternoon. Sunny, dry, and a gentle breeze coming off Tampa Bay. Since it was a week night, Fresco's wasn't crowded at all. It was quiet, laid back, and beautiful. Just how I like to end a day here in Paradise.




Dinner at Fresco's in Pictures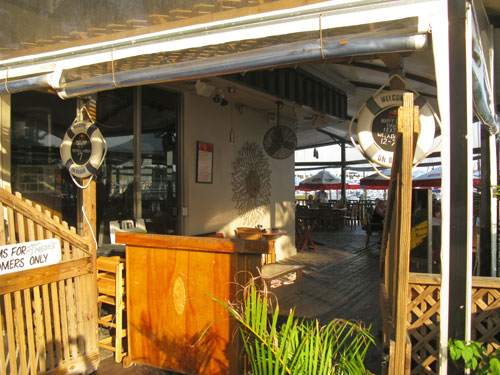 The entrance to Fresco's is right on the corner of Bayshore Drive and 2nd Avenue NE. Looks pretty laid back, doesn't it?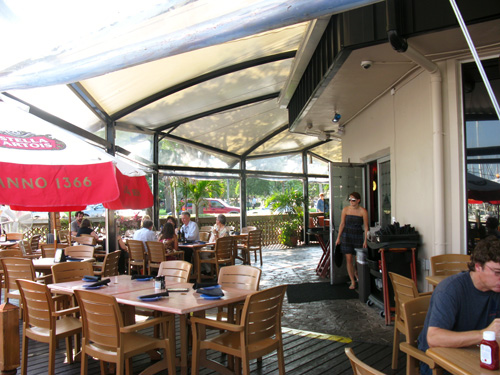 There were plenty of tables for the outside seating, but it can get very crowded on Friday, Saturday, and Sunday nights.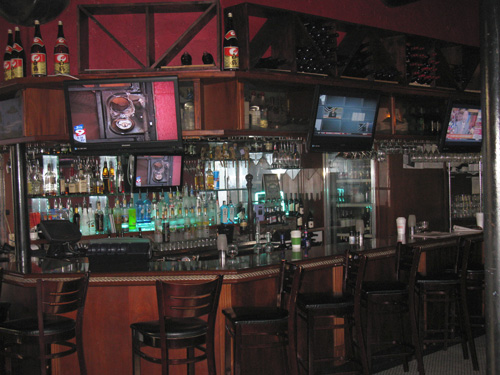 There is indoor seating at the bar, but who wants to eat inside when you live in Paradise?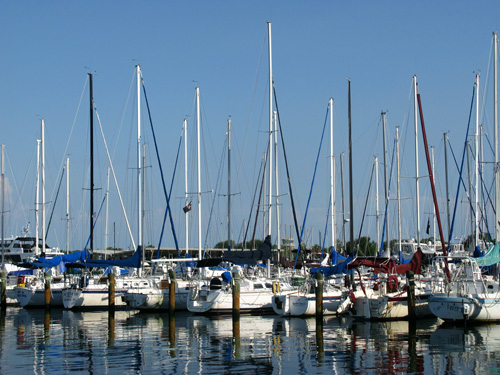 We sat right against the marina harbor. This was our view to the east. Does it get any better?




Here's what it looked like to the south. St Pete is a truly charming and beautiful city.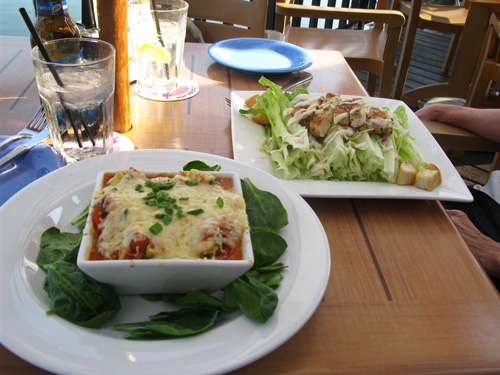 We ordered the Roasted Mediterranean Veggie Au Gratin (Marinated summer vegetables roasted on red potatoes & topped with a Parmesan cheese crust & fresh herbs) and the Full Leaf Caesar Salad with Chicken...and split them.




We had some time after our pleasant dinner, so we took a 20-minute walk down past Vinoy Basin, before walking over to the theaters for our movie. It is beautiful in downtown St Pete.


Fresco's Waterfront Bistro

Address: 300 2nd Avenue NE, St Petersburg FL 33701

Phone: 727-894-4429

E-Mail: info@frescosbistro.com


Learn more about St Petersburg FL


Go to Florida Beach home page from Dinner at Fresco's page