Breakfast At Sebastian's Cafe
Sebastian's Internet Cafe in Clearwater FL is great for the budget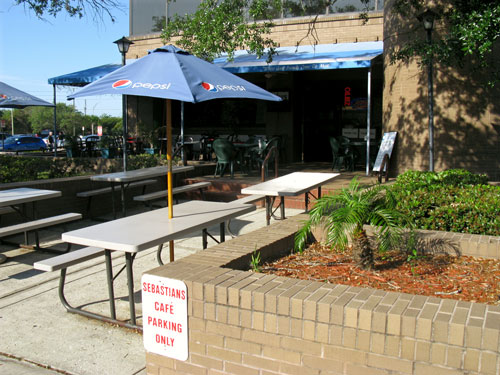 Breakfast at Sebastian's Cafe in Clearwater FL is not on the beach, but it is still perfect for a cheap Florida vacation. Sebastian's Internet Cafe is quiet, with a great inexpensive breakfast menu.
We stopped in here the other day, prior to setting out to get some photos for future pages on this site.
My friends and I had eaten lunch here, previously...and it was outstanding...so we felt pretty comfortable forgoing breakfast over on the Clearwater FL beaches.
It was a beautiful Florida spring morning, and Sebastian's outside seating up on the patio was calling our name.
No, the view into a parking lot is no threat to places over on the Gulf, but the exceptionally quiet setting, the low prices, and free WiFi certainly count for something.



Breakfast at Sebastian's Cafe is cheap and good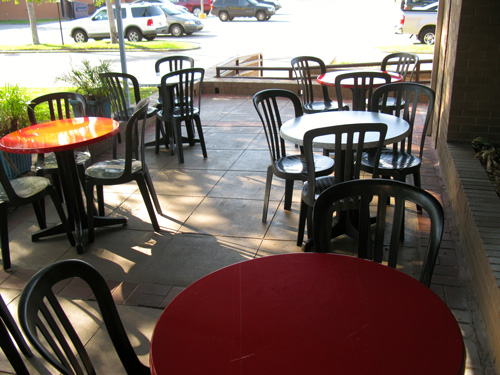 It was cool, sunny, and quiet out on the patio of Sebastian's Internet Cafe. Soft country music is played over the speakers.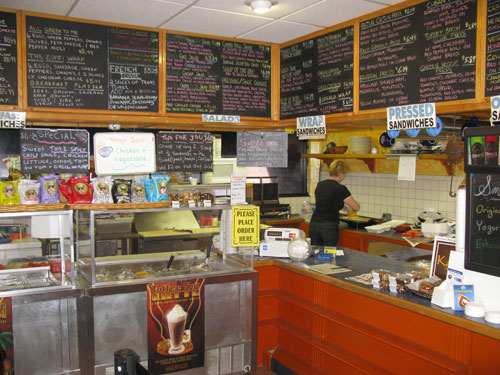 As you can see from the posted menu's above the counter, there is a huge variety of meals at this cozy little place. You can get stuffed inexpensively here. I split a 4-egg omelet with a nice lady...and it cost all of $7.37...including the tip.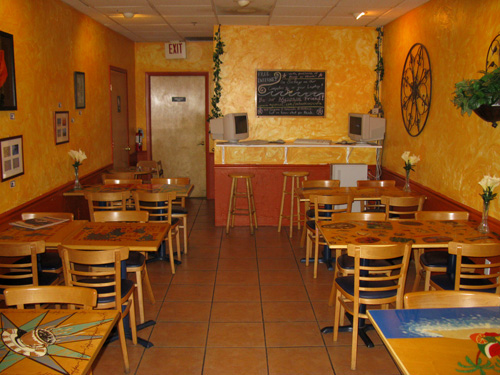 The inside seating can handle more customers than you think. Lunch customers fill up the area quickly, and many bring their laptops to tap into the free WiFi. There is also a shelf with boardgames for those who would rather relax with a more competitive approach.




We split the 4-egg Garden Omelet with mushrooms, tomatoes, onions, and cheese. It came with a side of toast. Homefried potatoes were extra.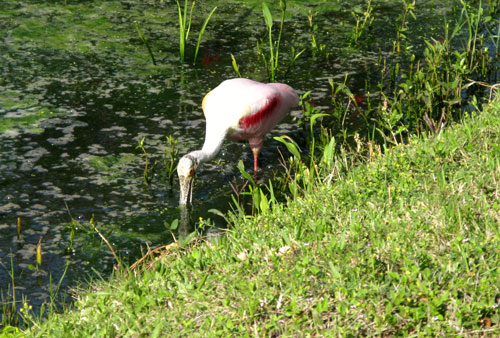 As we took a short walk back through the Crystal Bay neighborhood, to burn off some of that great breakfast, we were treated to a Roseate Spoonbill looking for his own breakfast.

Location: 2727 Ulmerton Road - Clearwater, FL 33762-3366
Phone: (727) 573-1343
Official Website: Sebastian's Internet Cafe


Go to Cheap Florida Beach Vacation page from Breakfast At Sebastian's Cafe page


Would you like to retire in Florida?


Go to Florida Beach home from Breakfast Sebastians Cafe page