Breakfast At Kelly's Restaurant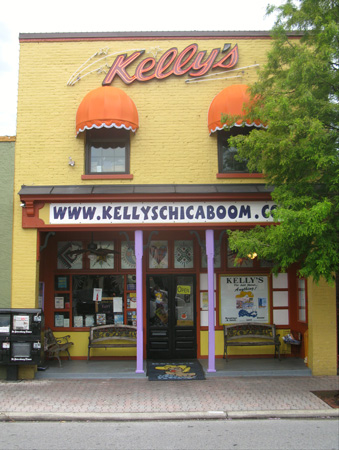 Many visitors eat breakfast at Kelly's on their way to Honeymoon Island Park Beach
We had breakfast at Kelly's Restaurant in Dunedin FL. Located on the way to Honeymoon Island, my girlfriend had heard the food was great at Kelly's...and she received solid information.
Honeymoon Island State Park is a great addition to a cheap Florida beach vacation and stopping off at Kelly's for breakfast is a nice start to the day.
Located at 319 Main Street, Dunedin FL 34698 (Phone 727-736-5284) is a mainstay of the locals for meals. Visitors heading along FL Alt 19 Edgewater/Bayshore Blvd can find it pretty easily.
The Dunedin Causeway is just over three miles to the north, and from there it is a straight shot west to the beach at Honeymoon Island State park.
This is one of the few times we've eaten at a restaurant that was NOT on the water, however, the meal was worth it. Kelly's Restaurant charges an extra $1 for for a second plate if you split a meal. We rarely see a fee like that, but it is understandable since it is one more plate to wash, dry, and put away.




Breakfast at Kelly's filled us up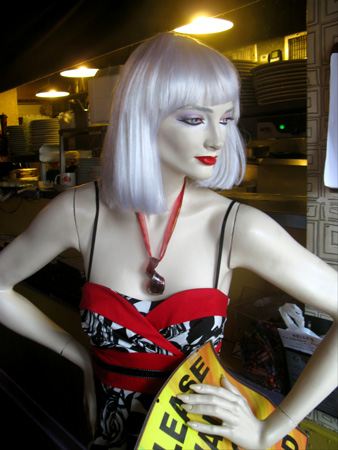 Two steps in the front door and we met our hostess.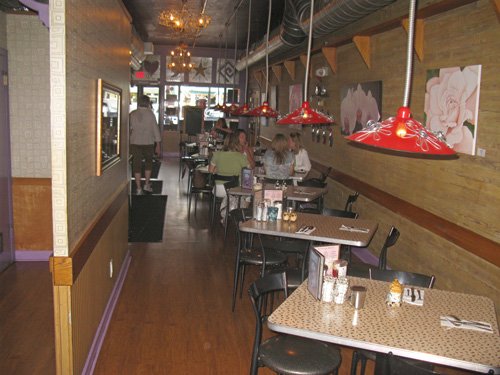 Kelly's has inside seating, but we prefer to eat outdoors as much as possible here in Florida.




Just before you reach the door to the outside seating, there is a nic-nac display guaranteed to hold a woman's interest.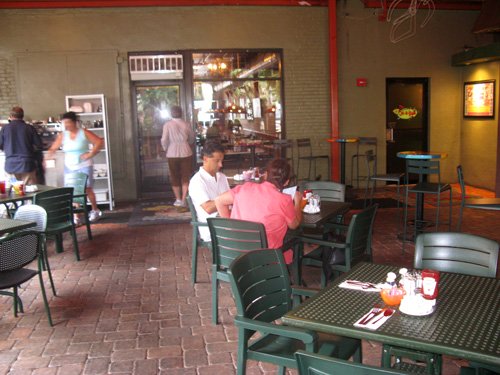 The outside patio seating is covered and there are many huge floor fans to dissipate the humid Florida summer air. My girlfriend actually had to drape a sweatshirt over her because she felt cold out there. The patio was made with think irregular pavers, which gave Kelly's an "Old Florida" look.




There is also a back entrance to Kelly's that makes it look like you are heading into a fort.




We split the Western Omelet, which featured generous...and I mean generous...portions or ham, green peppers, onion, and Cheddar. The homefried potatoes were freshly cut (NOT purchased at Sam's Club) and had flavorful seasoning on them. We also got the Fresh Fruit Cup which was loaded. We were definitely stuffed after splitting those two items.

Breakfast at Kelly's Restaurant was worth the trip into the small town of Dunedin. Hopefully, you'll stop by, too, on your way to Honeymoon Island Beach.


Would you like to retire in Florida like I did?


You can become an online travel writer. Make money and writeoff your expenses


Go to Florida Beach home from Breakfast At Kelly's Restaurant page