Breakfast At Caddy's - Treasure Island FL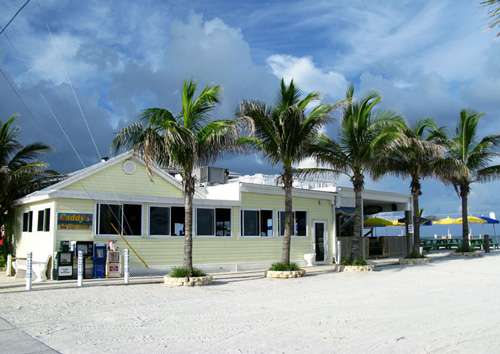 This Sunset Beach icon is laid back and cheap







Breakfast at Caddy's, on Sunset Beach in Treasure Island FL, makes for a laid back, feet-in-the-sand morning. It is definitely on the list for a cheap Florida beaches vacation.
Heading to Caddy's for breakfast is a great way to start your morning.
Located at 9000 Gulf Blvd on the southern-most end of Treasure Island, it is just a few hundred yards from the entrance to the community of Sunset Beach.
Although more well-known for its overflow crowds of college kids and young adults on evenings and weekend afternoons, the breakfast Caddy's puts out is one of the best kept secrets on the barrier islands.
Caddy's opens at 8:00am, and has a wide choice of menu items ranging from your basic 2 eggs, grits, and toast...to the "Son of a Beach" bazooka-sized breakfast burrito. Breakfast wraps, sandwiches, pancakes, French toast, and Benedicts are all part of selections.




Breakfast at Caddy's in Pictures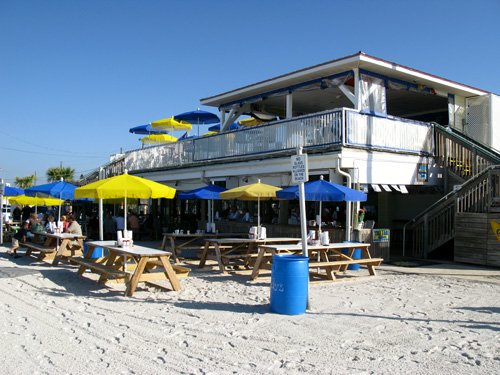 As you can see, the outside seating area is pretty large. Locals and visitors, alike, enjoy the "Old Florida" feel of this breakfast venue.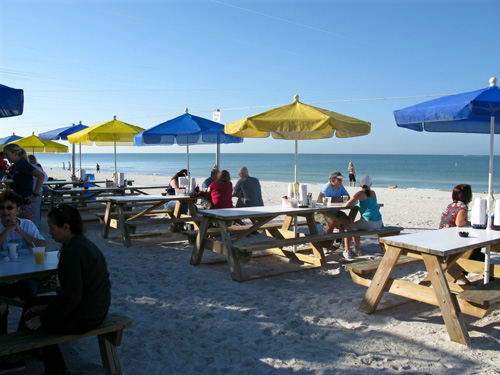 However, it is best to get here early because the outside seating can fill-up quickly.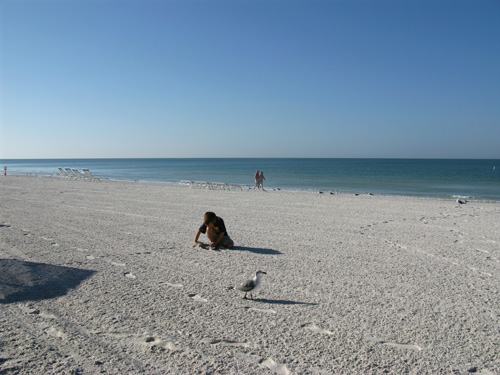 Kids love the sugary white sand between the tables and the Gulf. This is looking south along Sunset Beach.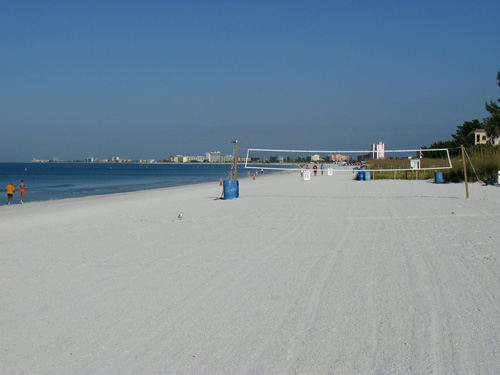 The view to the north is beautiful. You can see all the way up to Madeira Beach.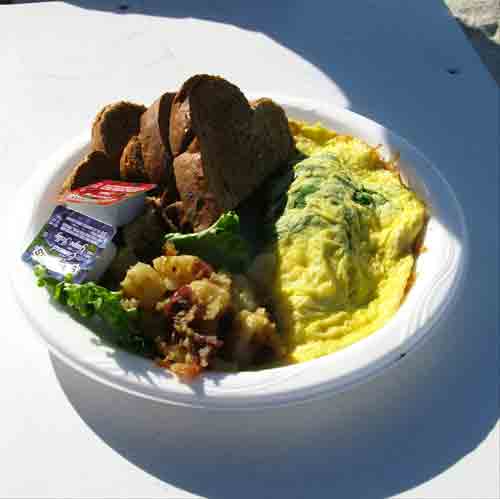 We chose the "White Pizza Omelet" with fresh spinach, mushrooms, onions and provolone cheese. It came with seasoned home fries and thick breakfast toast.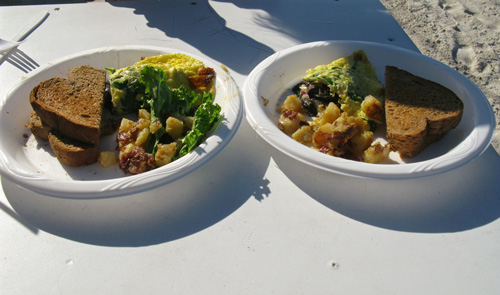 Not only was this breakfast delicious, look how much each of had when we split it. Talk about getting your money's worth!




The inside seating is nice, but unless it is raining or the outside picnic tables are full, why would you want to be in here?


Breakfast at Caddy's is a great way to start your day. Parking can be a problem if you come too late. It is best to park in Caddy's lot instead of the metered area to the south. It costs $5, but you get a ticket to give your waitress for $5 off your meal. It's a lot better deal than feeding quarters in the meter.


Learn about all the small beaches on Treasure Island


Take a stroll on the Sunset Beach Boardwalk after breakfast at Caddy's


Would you like to retire in Florida like I did?


Go to Florida Beaches home page