Winter The Dolphin
Clearwater Marine Aquarium is now home to Winter the bottlenose dolphin
Winter the dolphin is the biggest success story ever at Clearwater Marine Aquarium. Clearwater, FL is now home to Winter the bottlenose dolphin who was rescued from near-death circumstances in Mosquito Lagoon on the other side of the state.
Trapped in the lines of a crab pot, bleeding, gasping for air, her tail already destroyed by her struggles and lack of circulation to it...little Winter had been abandoned by her family to die all alone.
On December 10, 2005, only two months old and weighing just 68 lbs, Winter fought her way to the surface for short breaths before listing again to the side as she gamely tried to keep from drowning.
On this extremely cold winter day, with the wind bringing chop to the water ahead of a massive cold front, only one fisherman braved the elements. Jim Savage.
Pushing off from Canaveral National Seashore, Jim found Winter the dolphin in extreme distress when he went to investigate a crab pot that was unnaturally facing into the wind. A subtle difference that only an acutely observant outdoorsman would notice. It would escape detection by 99% of the normal male population.
Calling the emergency number for the Florida Fish and Wildlife Conservation Commission, Jim Savage set in motion the heroic rescue where he, Teresa Mazza, research assistant for the Hubbs-SeaWorld Reasearch Institute and her friend Claire Surrey (from the FWC) would keep little Winter alive until more sophisticated equipment arrived.
Read Part 1 of Winter's story here



Winter the dolphin was transported to Clearwater Marine Aquarium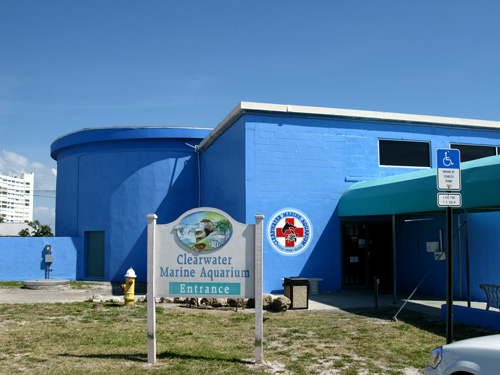 Clearwater Aquarium was selected to care for the little bottlenose dolphin.

Although Winter fought hard and survived with the patient caring of veterinarian Janine Cianciolo and head trainer, Abby Stone...her tail did not. The horrific hours she spent trapped by the crap pot lines cut off circulation. Winter's tail rotted off...and took three vertebrae with it.

Once again, things looked bleak for Winter the bottlenose dolphin until Kevin Carroll, VP for Hanger Orthopedic Group called to say he could make a prosthetic tail for her.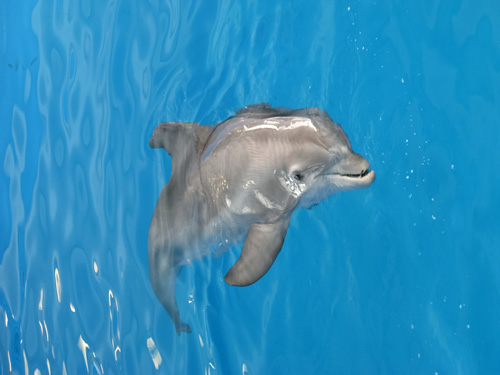 Kevin Carroll contacted his good friend, Dan Strzempka, who builds prosthetic devices for adults and children in his Sarasota, FL lab. Although he knew nothing about dolphins or how to even attach a prosthetic tail to an animal that active...and living in water...he took on the challenge. They burned through $200,000 and 50 prototypes...but, working with Winter's committed trainer, Abby Stone...they got it right!

Winter the dolphin was fitted with a prosthetic tail. Not only was she able to propel herself with the normal undulations of a bottlenose dolphin, but Dan's design reversed the scoliosis she had developed by her years of trying to swim like a shark.

Read Part 3 of Winter's story here




Winter is now the star attraction at Clearwater Marine Aquarium. Attendance at the Aquarium has continued to rise since Winter was rescued and brought back to life.

Her list of visitors include children with cancer, in wheelchairs, wearing prosthesis of their own...and wounded fighting men back from the wars in Iraq and Afghanistan.

Winter the little bottlenose dolphin has captured the hearts of all of us who have visited her at the Aquarium.

Read Part 4 of Winter's story here


Go to Clearwater Beach page from Winter The Dolphin page


Go to Florida Beach Lifestyle page from Winter The Dolphin page


Watch the St Pete Times video story of little Winter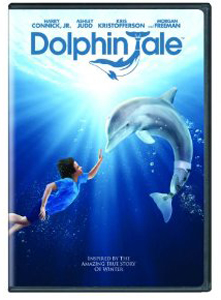 CLICK HERE to order Dolphin Tale for your family