Lunch At Island Outpost Restaurant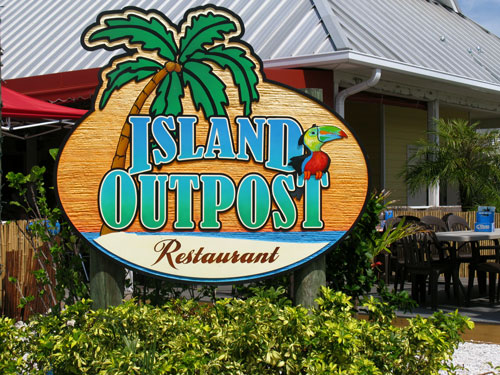 Lunch At Island Outpost Restaurant. We had lunch at the Island Outpost Restaurant on our way to Honeymoon Island. Located at 466 Causeway Boulevard Dunedin, FL 34698, we rode our bikes to it from a little beach just before the long causeway bridge.

I know the Island Outpost is not technically a "waterfront" place to eat, like I normally write about, but there are really none of those off Curlew Road/Causeway Blvd, when you are traveling to, or from, Honeymoon Island State Park.
View Larger Map
It didn't really matter to us that we could smell the clean, salt air of Saint Joseph Sound...but couldn't see it.
The lady and I had loaded our bikes into my truck, back in St Pete, with the idea that this little place was to be the focus of our trip.

We'd been out to Honeymoon Island several times, and had repeatedly passed by the Island Outpost, but always ate at the snack bar out at the state park.
We pulled off just before the long section of the causeway, took out our folding chairs, and read some paperbacks for awhile.
After taking a little walk along the shoreline of St Joseph's Sound, we got on our bikes and pedaled about a mile, or so back to the restaurant.
The Island Outpost Restaurant had an Old Florida feel, it was laid-back, the service was excellent, the food was cheap...and very good.
When we arrived a few of the locals were already seated for lunch, and there were even some local businessmen crowded around one table, laughing and enjoying their meal of pulled pork.
We decided to split the Caesar Salad with grilled chicken, but instead of the normal Caesar dressing, we had the waitress bring an Italian vinaigrette.
It turned out great. The salad was huge and the portion of grilled chicken looked like about 2 lbs!
We were stuffed! The entire bill, including out drinks and tip was less than $17.
It really doesn't get much better.
Lunch At Island Outpost Restaurant
In Pictures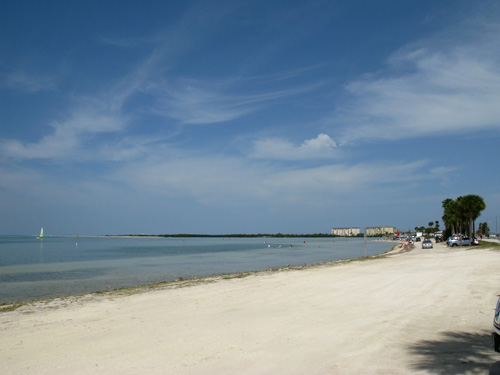 Here is the little beach along Causeway Blvd where we pulled off and relaxed before lunch at the Island Outpost. We leisurely rode our bikes back to it.
This place is pretty easy to find. It is on the north side of Causeway Blvd. We did not have to make reservations, since we came on a weekday at Noon, but if you come in the evening, here's the phone number to call, just in case: (727) 286-6139.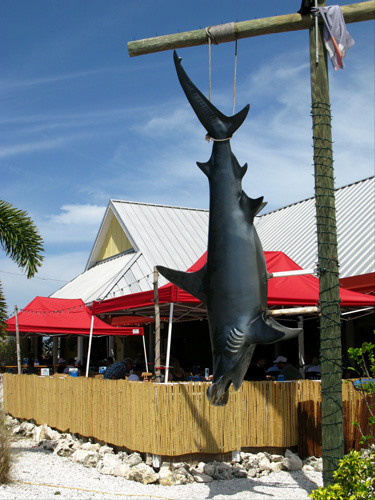 This fake, plastic shark is a big attraction for visitors wanting to get a picture next to it.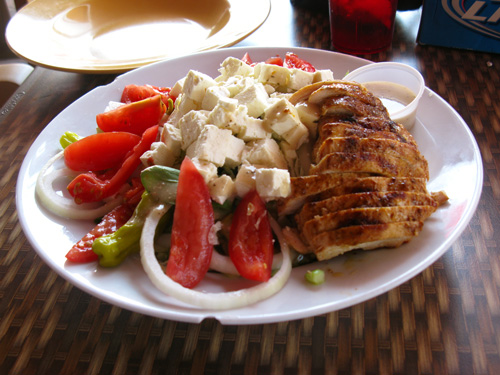 Checkout this huge Caesar Salad. It looks like they grilled an entire chicken for us. I think you can understand why this filled us up for the rest of the day.
We had a great day. Living the Florida beach lifestyle is very relaxing and lunch at Island Outpost Restaurant only served to enhance our feelings of being fortunate to live in Paradise.

Start Your Own Online Travel Writing Business

Go to Florida Beach Life home from Lunch At Island Outpost Restaurant page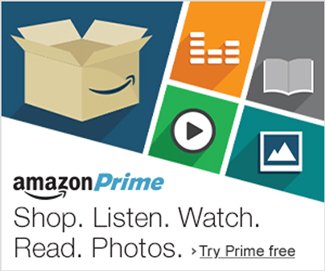 As an Amazon Associate I earn a small commission from qualifying purchases.