JDs Restaurant is a great place for breakfast on Indian Rocks Beach
JDs Restaurant on Indian Rocks Beach FL is a great place to have breakfast. It is inexpensive and will enhance a cheap Florida beach vacation.
If breakfast is your favorite meal, like it is for me, you'll hit a gold mine by going to JD's.
Indian Rocks Beach is a little barrier island town south of Clearwater FL. It is one of those little beach communities that is laid back and unpretentious.
When you plan a cheap Florida beach vacation, you are looking for the most bang for your buck.
You don't want to shell out good money for overpriced meals or phony atmosphere.
At JDs Restaurant, you'll find a filling, but inexpensive breakfast with a genuine Old Florida feel.



JDs is easy to find on Indian Rocks Beach


Located on the east side of the road at 125 Gulf Blvd, you will notice a pretty full parking lot by 7:45am on the weekends. Breakfast starts at 8:00am.
This is where the locals come to get stuffed before heading out to fish, snooze on the beach, or just to hangout at the bar while the sun gets a little higher.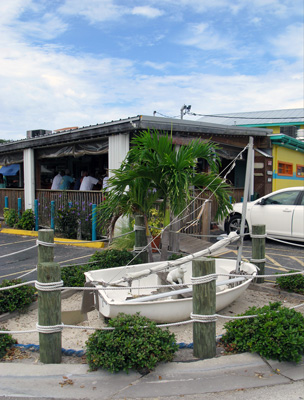 The majority of people like to eat out back at the open air bar. You have a nice breeze and the muted morning sounds coming off the Intercoastal Waterway just across the road, the homey smells of bacon and eggs cooking in the morning salt air, and...



...Henry, a white heron, who also rises for breakfast at JDs and interacts with whoever happens to pass by.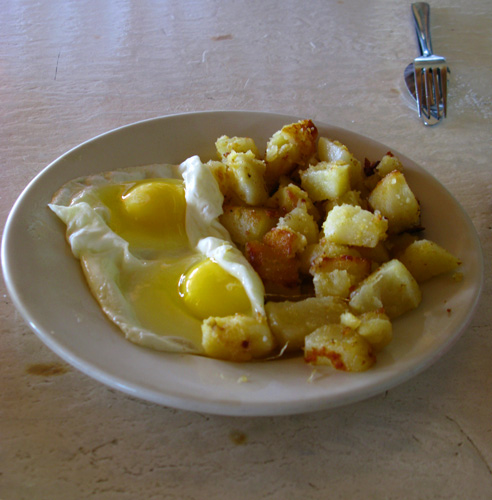 A simple two egg breakfast like this Sunnyside Up with home fries and wheat toast, or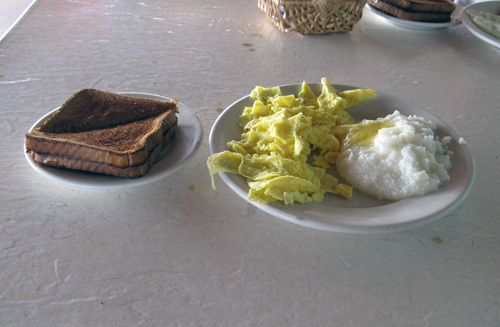 ...or your basic scrambled eggs, grits and wheat toast are made are both under $4. Plus, the eggs look like they come from a chicken the size of an ostrich. These both are very filling morning meals.



After breakfast at JD's, cross over Gulf Blvd and take a quiet walk along the beautiful white sands of Indian Rocks Beach. It is a great way to extend a perfect morning.


Go to JDs Restaurant Official Site


Go to Florida Beach Lifestyle home page