Dinner At Palm Pavilion - Clearwater Beach, FL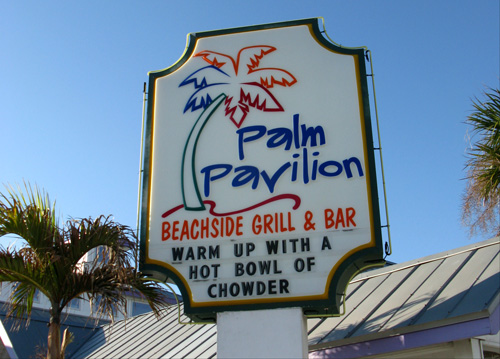 Great food, live entertainment, and a beautiful beach...Paradise!
We had an early dinner at
Palm Pavilion
, last Sunday. Although it was sunny on
Clearwater Beach
, it was still a bit chilly. The patio was heated, though, and the food was excellent.
We had just come from a concert at the Largo Cultural Center featuring the Classics IV, a soft southern rock band of the late 60's.
It was a great performance, and since it was a sunny Florida day, we decided to head over to Clearwater Beach for an early dinner. It was a beautiful drive over the Clearwater Memorial Bridge.
Palm Pavilion is located about a half-mile north of FL 60 (Gulf to Bay Blvd) off Mandalay Avenue and right on the Gulf. Take a left at Bay Esplanade.
The official address is: 10 Bay Esplanade - Clearwater Beach, FL, 33767 Phone: 727-446-2642.
It is at the far north end of a huge parking lot. You'll be able to find it without too much trouble.




Dinner At Palm Pavilion In Pictures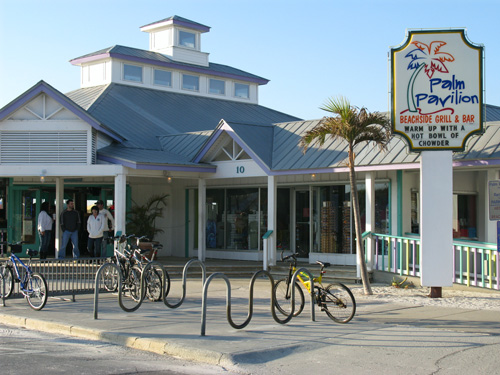 Palm Pavilion is unpretentious, but it serves great food and the service is outstanding.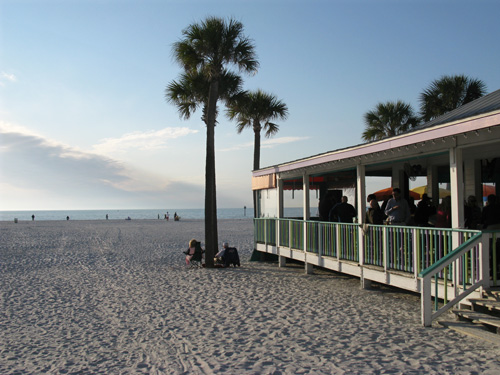 Right outside the bar area, an retired couple was enjoying the Florida sunshine.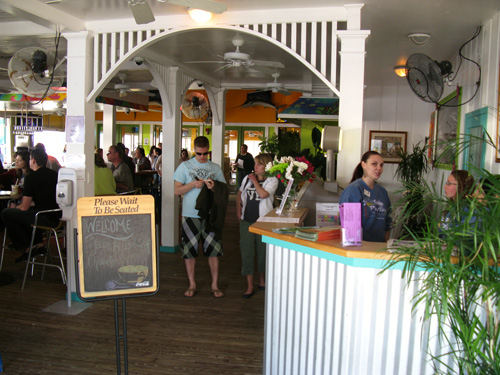 You'll immediately see the hostess desk when you step inside. Ask for outside seating.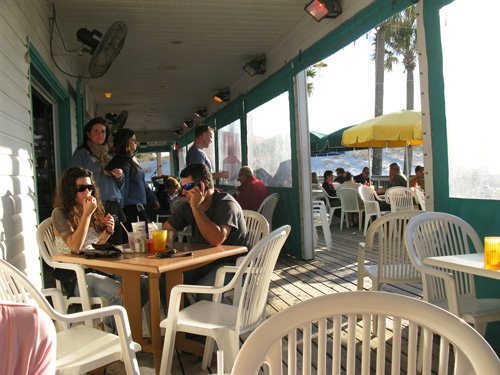 Since it a little chilly, "The Lady" said we were going to sit on the small patio with the infra red heaters above us.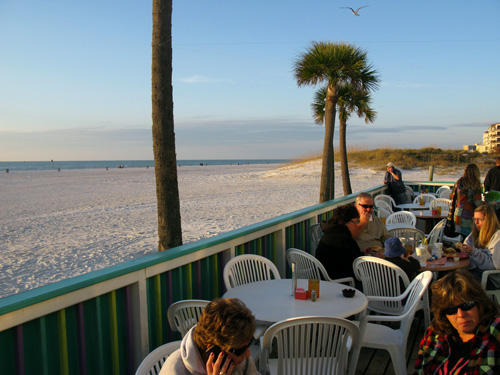 I really didn't think it was that cold, and neither did many others, but...the rules had already been established.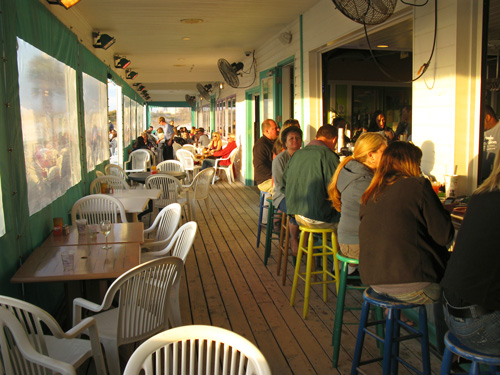 You can also sit at the bar, outside, which puts you close to the live entertainment.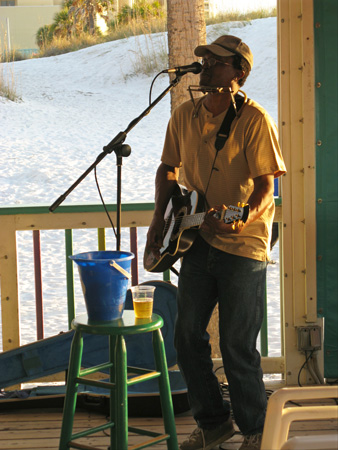 There is live entertainment everyday at Palm Pavilion, but check for times at the official website since they differ, depending on the day.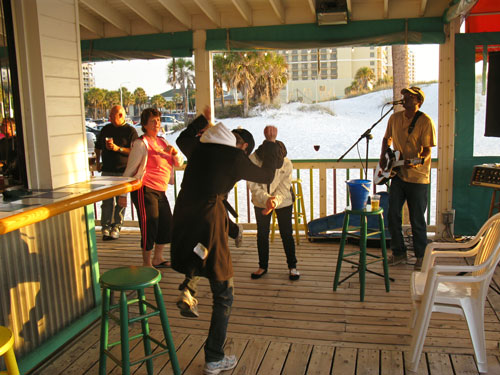 Dancing is all part of the fun at this friendly beach bar.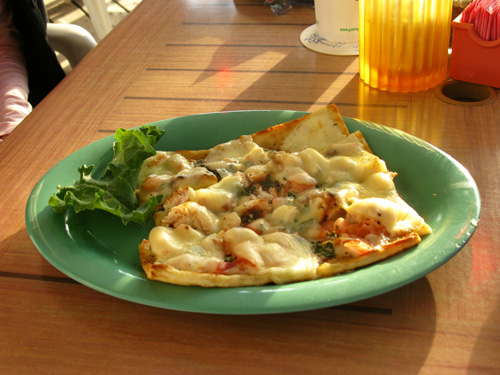 The food was great! We split the Basil Tomato Chicken Flatbread...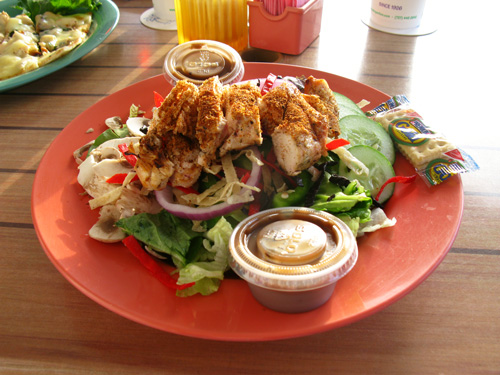 ...with the big Garden Salad and Blackened Chicken. It was a prefect meal, and the service was excellent.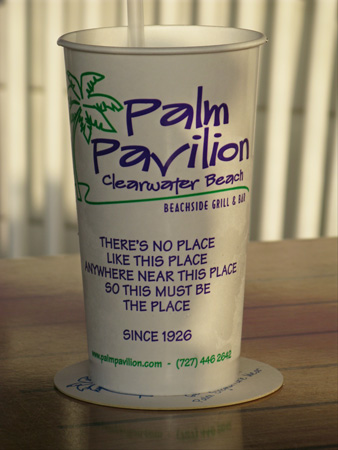 My water cup pretty much said it all about dinner at Palm Pavilion.


Make sure you visit Clearwater Aquarium...home of Winter the Baby Dolphin


Go to Florida Beach home from Dinner At Palm Pavilion page