Billy's Stonecrab Restaurant on Tierra Verde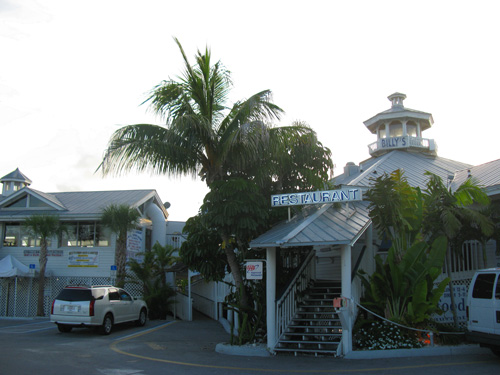 Great seafood and waterfront dining at Billy's Stonecrab
Billy's Stonecrab Restaurant, located on beautiful Tierra Verde FL, is casual, cool, and a great place for waterfront dining. Billy's specialties include outstanding seafood and plenty of fun.
Tierra Verde, about 6 miles south of surfer party-town St. Pete Beach, was famous back in the 60's for Guy Lombardo's Band...now it is famous for Billy's.
It doesn't matter if you are married, just dating, retired or a young professional...Billy's Stonecrab is the place to be, here on Pine Key.
It offers superb waterfront dining with an amazing selection of seafood. You can eat inside, in the main dining area (which resembles a Wyoming ski chalet...decorated by the staff down at the tackle shop), but if you live in Florida...why do that?
The upper deck offers an open-air, but covered area with outstanding views of the verdant canals to the south leading out to Boca Ciega Bay.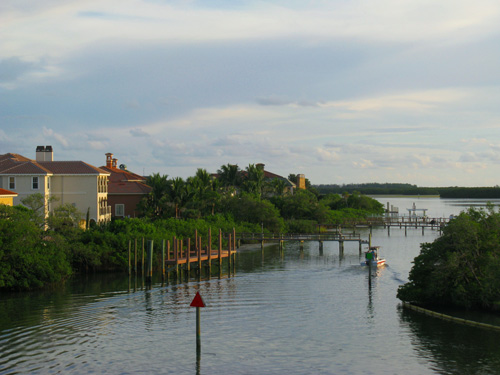 Billy's Stonecrab Restaurant features great live entertainment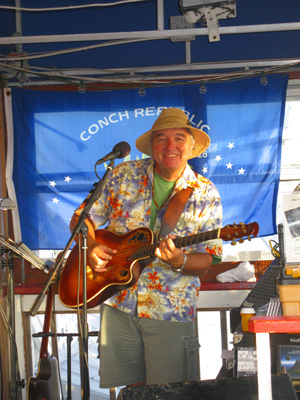 "Island Bill" Haughey is the main entertainment on the upper deck. He has an outstanding voice, sings many of his own Tropical Rock songs, and is very unobtrusive in his interaction with the audience.
Bill Haughey is a solid entertainer...a good guy with a pleasant voice who enhances your waterfront dining experience rather than trying to compete with it. We really enjoyed listening to him. To me, he is a class guy, much like Carl Fuerstman who plays on St. Pete Beach.
Downstairs, in the main bar area, different bands play and there is a small, but packed, dance floor. You definitely get your money's worth at this beach bar...er, restaurant.




Billy's Stonecrab Restaurant is Old Florida in its design on the upstairs deck
Billy's upstairs bar deck is designed in a narrow north-south manner. It is long, with seating mostly against the west rail overlooking the water, but very hard to circulate. (If you come up here without a date, you're not going to find the upstairs real conducive to meeting someone new and experiencing a magic moment.)

The female bartenders work hard negotiating the tiny, cramped area they have to serve drinks and food. However, they are friendly and gave us outstanding customer service.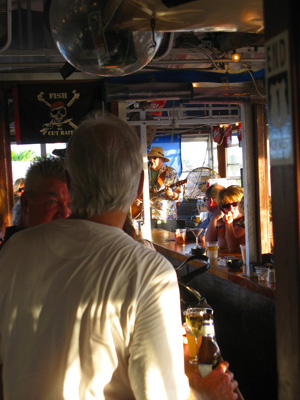 Locals come here for the great food, the ice cold beer, the easy-going atmosphere, and the gentle breezes off the water. Parking is at a premium, but there is a grassy overflow curb along the road leading into the parking lot.

The food prices are real reasonable. We had a couple of beers and split a blackened chicken breast sandwich with baked potato. Even with a $3 tip, the bill came to less than twenty dollars.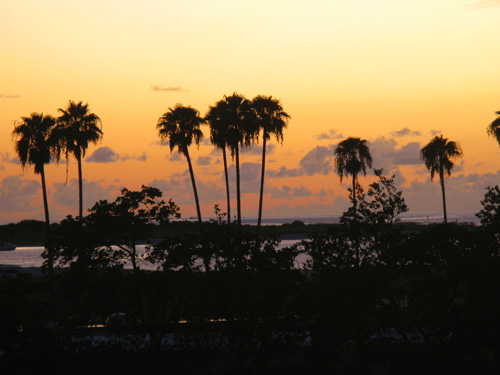 Less than $20 for this incredible sunset, eating dinner with a beautiful woman, then dancing for another hour? I'd say Billy's Stonecrab Restaurant is a top flight place for a romantic Florida beach evening.

Location: 1 Collany Road - Tierra Verde, Florida 33715

Phone: 727-866-2115


Billy's Stonecrab Restaurant Official Site


Would you like to retire in Florida like I did?


If you eat out frequently you need to workout frequently


Go to Florida Beaches home from Billy's Stonecrab Restaurant page