Keep Costs Low On Your Beach Wedding Supplies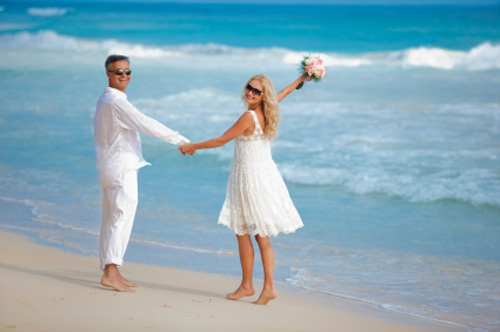 Save $1000's of dollars on your Florida beach wedding







Beach wedding supplies for your cheap Florida beach wedding can easily be held to a minimum. You can save $1000's of dollars on your wedding with some simple planning.
Brides here on the Florida beaches have become even more competitive in saving money for their families when it comes to their special day.
They know they can have a beautiful and memorable romantic wedding that utilizes the natural beauty of the Florida coast, the wonderful Gulf weather, and the simplicity of both ceremony and decorations.
In actuality, the two main supplies that brides worry most about are: comfortable chairs for the guests...and enough cold bottles of water for the short ceremony.
Think about it. How much money could you save your family when these are the two biggest worries when it comes to supplies for your Florida beach wedding?


What are the cheapest beach wedding centerpieces?


What do I need to know about choosing a beach wedding dress?


Keep beach wedding flowers simple and inexpensive


What are some good cheap beach wedding ideas?


Go to Florida Beaches home from Beach Wedding Supplies page