American Stage In The Park 2011 - RENT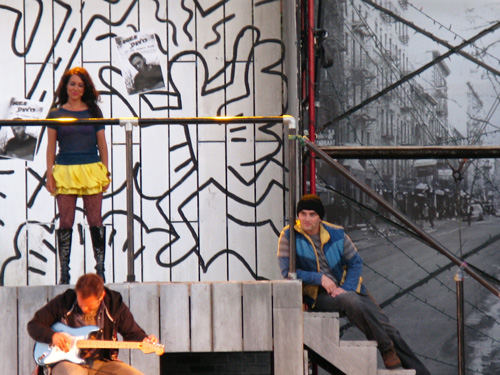 An excellent show at Demens Landing Park in downtown St Pete
American Stage In The Park 2011
. We saw the opening night of
RENT
, Wednesday evening. Held at
Demens Landing Park
, in downtown St Pete, the production was excellent.
RENT is a rock-opera written by Jonathan Larson. It follows a group of penniless young artists and musicians trying to make it on New York's Lower East Side. Their plight to survive financially is further complicated by the specter of HIV/AIDS infecting several of their group.
Opening night for American Stage in the Park is "pay what you want...pay what you can" at the ticket table. (It seemed like most people were choosing to pay $5 apiece.) You also bring your own lawn chairs or blankets to sit on. Many attendees also bring a picnic dinner. (No alcohol.)
We stopped by the Boston Market at 4th Street and 38th Avenue, and picked up a couple of dinner plates. The evening was clear and dry. It was a perfect evening to share a meal in the hour prior to the curtain going up.
(Keep in mind that Demens Landing is part of the St Petersburg Waterfront Parks system...and sits right out on Tampa Bay. Make sure you wear long pants and bring a sweatshirts or sweaters. The breeze off the Bay gets pretty chilly after the sun goes down.)



American Stage in the Park 2011
This spring's production was very well-done. There did not seem to be any glaring, opening night problems. No flubbed-lines, no forgotten lines, many of the performers had good voices, the band played flawlessly, and the sound system had no issues.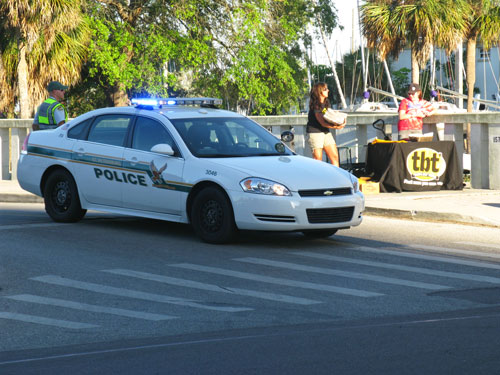 We got here about an hour early so we could eat prior to the performance. It got more crowded about 7:45pm.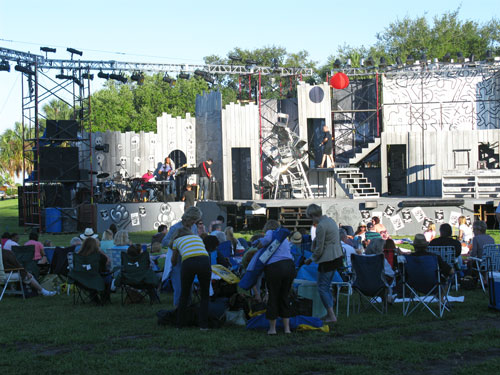 There is always a lot of mingling and socializing before the performance.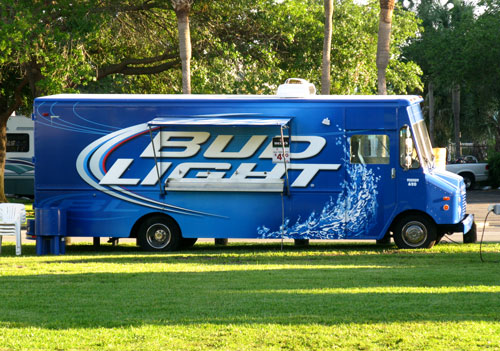 The beer truck was ready and loaded...but it never did open.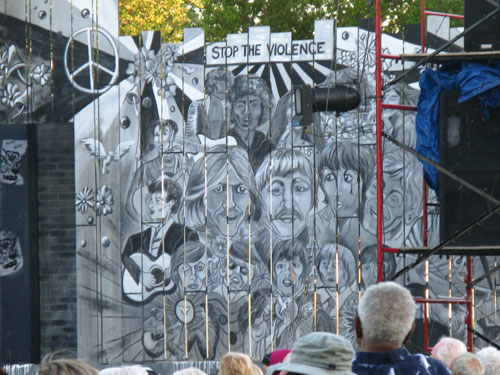 The backdrops were very expressive.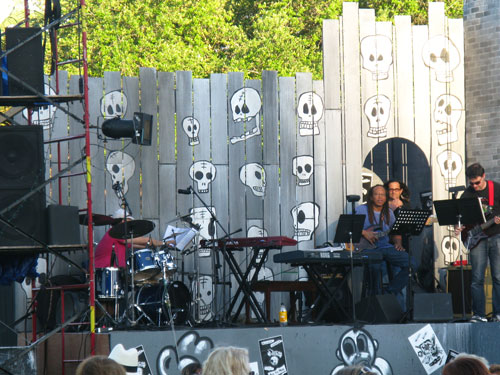 The band played a huge selection of music and performed flawlessly. They were great.




The opening scene hooked your attention.



American Stage in the Park 2011

Performances are at 8pm.

Tickets prices for general admission lawn seats are $11 at the box office and $13 at the event for Wednesday, Thursday and Sunday performances and $14 at the box office and $16 at the event for Friday and Saturday performances. Premiere blankets are $21 and reserved chair seatings are $27.

American Stage in the Park is performed outdoors at Demens Landing Park, located on the corner of 1st Avenue South and Bayshore Boulevard SE in downtown St. Petersburg, FL. The box office is located at 163 3rd Street North in the heart of downtown St. Petersburg.

You may call the American Stage Box Office at (727) 823-PLAY (7529)

I think you'll enjoy watching RENT at American Stage in the Park 2011.


Rocky Horror Show - American Stage in the Park 2012


Go to Florida Beach home page from American Stage in the Park 2011 page