St Petersburg FL...It Could Be America's Most Livable City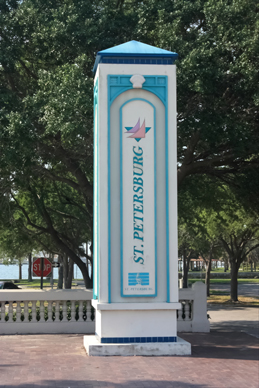 For me, St Petersburg FL has everything you could want in a city.
Located on the Pinellas Peninsula, it is a beautiful setting for anyone looking for an active, interesting, and easy-paced life.
Bordered to the east by Tampa Bay and surrounded by the Gulf of Mexico on the west, St. Pete maintains the charm of Old Florida while being firmly planted in the 21st century.
Nicknamed the "Sunshine City" because of the average 360 days of sunshine each year, St. Petersburg is like a mystical magnet drawing tourists and retirees to its semitropical climate, it's proximity to the Gulf Beach barrier islands, the overwhelming amount of choices for activities, and its concentration on fine arts amid a beachcomber spirit.
To me, the opportunity for outdoor athletic pursuits, finding subjects to photograph, and watching a sunset from a different little beach bar each evening is unparalleled.
And, I can do them all without haste or stress.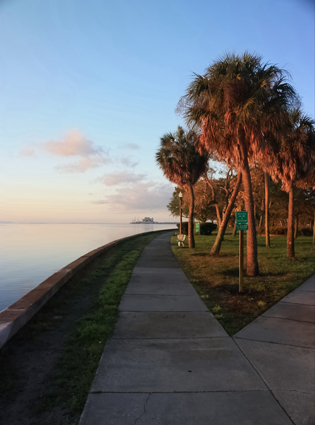 Although St Petersburg FL is well recognized for its closeness to the Gulf beaches, its downtown area features a seven-mile waterfront park system along Tampa Bay that is the largest public waterfront park system in North America.
Almost every morning, and throughout the day, it is frequented with runners and walkers in this peaceful, beautiful setting.
Marinas, small beaches, and the St. Petersburg Pier define this relaxed natural setting.
Only a few blocks away are great places to eat, museums and galleries, upscale bars, and unique small shops.
Accommodations in St Petersburg FL run the gamut from extravagant luxury to affordable motels.
Many visitors to the Gulf Beach barrier islands stay in St. Pete to experience more of a cosmopolitan atmosphere, yet enjoy the casualness of the Florida beach lifestyle.



Historical foreshadowing


In April, 1885, during the 36th annual meeting of the American Medical Society held in New Orleans , a paper was presented with this highlight:
"Where should a health city be built? Overlooking the deep Gulf of Mexico, with the broad waters of a beautiful bay nearly surrounding it, but with little upon its soil but primal forest, there is a large subpeninsular, Point Pinellas, waiting the hand of improvement. It lies in latitude 27 degrees and 42 minutes, and contains, with its adjoining keys about 160,000 acres of land. No marsh surrounds its shores or rests upon its surface; the sweep of its beach is broad and graceful, stretching many miles, and may be improved to an imposing extent. Its average winter temperature is 72 degrees. Those who have carefully surveyed the entire state think it offers the best climate in Florida."
Due to the huge amount of publicity this presentation generated, many physicians visited the area and returned to their communities boasting of its beauty.
Now, over 100 years later St Petersburg FL is still seen as Paradise.



St Pete Pier - A St Petersburg FL Landmark


Experience Cha Cha Coconuts on top of St Pete Pier


Return to the top of St Petersburg FL page