Albert Whitted Park - St Petersburg FL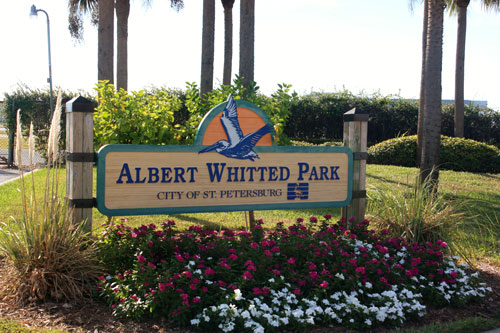 Quiet, uncrowded, and laid back on the waterfront in downtown St Pete
Albert Whitted Park, in downtown St Petersburg FL is quiet, and uncrowded. Located right on Tampa Bay, residents and visitors in downtown St Pete enjoy this beautiful setting by the South Yacht Basin of the Municipal Marina.



This park is the southern start of the St Petersburg Waterfront Park System along Tampa Bay.
Opened in February, 2008, this is the newest park in the system.
Albert Whitted Park is the largest addition of public parkland to the waterfront in almost one hundred years.
It was named after James Albert Whitted, a hometown hero who was one of the United States Navy's first 250 pilots in World War I.
1st Lt. Whitted was the advanced flight instructor at the Navy School in Pensacola, FL and also served as the instructor for advanced maneuvers in Guantanamo Bay, Cuba.
He was the person who introduced flying to the city of St Petersburg. Sadly, he and four passengers died in a crash near Pensacola on August 19, 1923 when the propeller broke off his plane.
He was honored with the dedication of Albert Whitted Airport, which lays right next to the park on the south side, in 1928.
Located at 480 Bayshore Drive SE, in downtown St Pete, the park's amenities include a huge grassy area, a children's playground at the far east end, covered picnic shelters (no grills), clean solar-powered restrooms, and a well-cared for walkway along the South Yacht Basin.
Visitors who use the picnic shelters along runway 6-24 on the south side of the park are able to view incoming and outbound traffic, and hear communications from the airport tower.
Also within the park, the University of South Florida and Progress Energy Florida partnered to feature a futuristic sustainable and renewable electric energy and lighting system.




A Pictorial Tour of Albert Whitted Park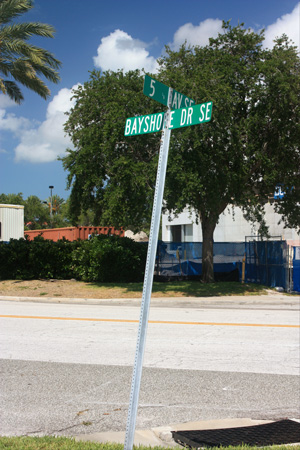 It's pretty easy to find the park.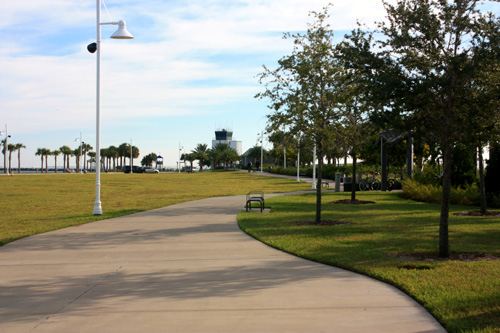 There is a huge grassy play area, and a winding walkway for couples and new families with strollers.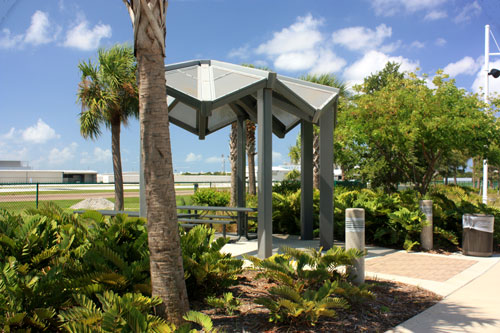 The two covered picnic shelters along the Albert Whitted Air Field on the south side allow visitors to watch take-offs, landings, and hear tower communications.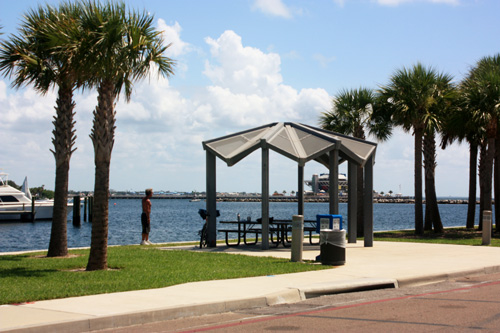 On the north side of the park is a covered picnic shelter right on the South Yacht Basin.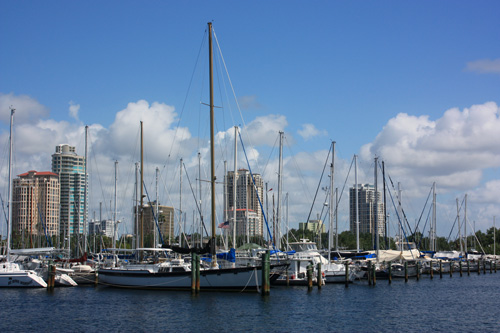 Visitors have a beautiful view into the yacht basin of the Municipal Marina.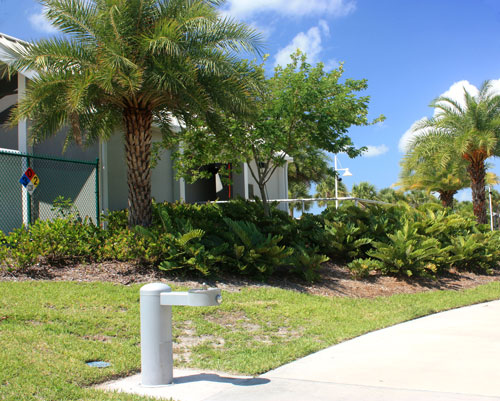 The park has clean, solar powered restrooms and lighting system.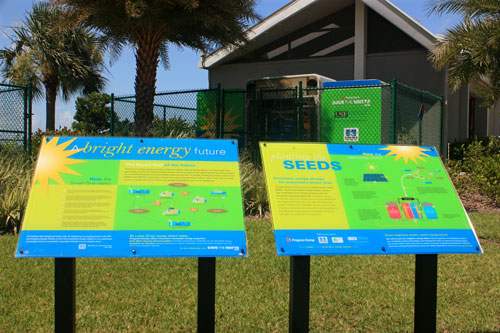 A large display provides information about the plan to use renewable solar energy in the city of St Petersburg and the Tampa Bay area.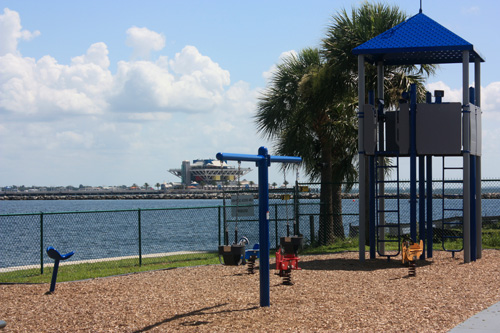 At the far east end is a beautiful playground for children that overlooks Tampa Bay. You can see the world famous St Pete Pier in the distance.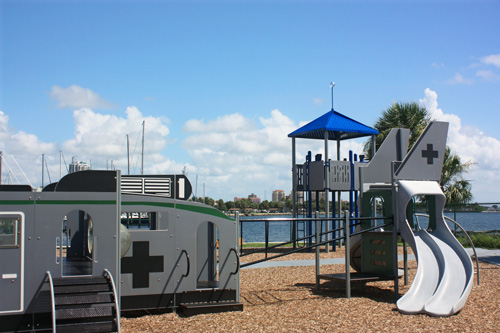 There is an aviation theme to the playground structures.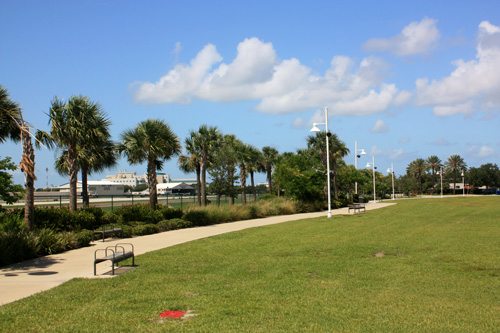 A look west back toward the entrance of the park.



If you are looking for a nice place for a quiet stroll or an uncrowded picnic, Albert Whitted Park may be a good fit for you.

A note to athletes: The large paved parking lot offers a safe and unobstructed area to run intervals. It is about 350 meters and runners can be found here as the sun is coming up over Tampa bay.


Would you like to retire in Florida like I did?


You can become an online travel writer, visit nice places, and write off your expenses


Go to Florida Beaches home from Albert Whitted Park page